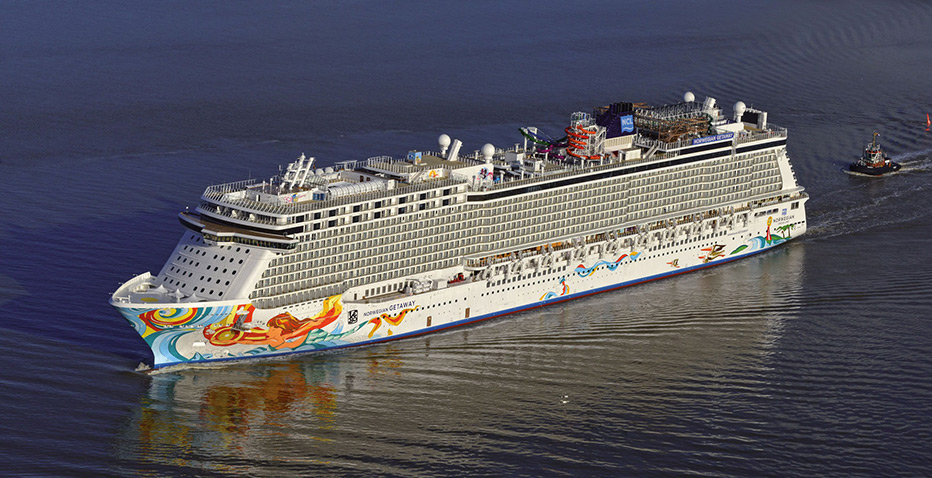 Space-saving control cabinet wiring in use on the high seas
Product range:
Cabinet
Control
Cruise liners provide their own technical requirements: Despite their sheer size, there is surprisingly little space for the most important control systems that operate behind the scenes. This is a good argument for taking the space-saving LSC system on board.
FUNA International GmbH is based in the town of Emden in East Frisia. The company has 200 employees and works globally as a designer of innovative telecommunications, security and entertainment systems and their technical integration. It manages projects from A to Z (at least from A to W): from apprenticeship centres to wind turbines. FUNA also has a wide range of experience in maritime applications, such as superior ship and boat classes, from super yachts to luxury liners. For instance, it manages the largest cruise ship currently at sea and four of the largest super yachts worldwide.
In the ship-building field, the paths of FUNA and LÜTZE crossed at the reputed Meyer shipyard in Papenburg. Considering that every centimetre of space counts when building ships, the FUNA applications were somewhat cramped inside the switch cabinets. There is a focus on the effective lighting, especially on the cruise ships. The various lighting effects in the restaurants, bars and the theatre require a large number of control units for the LED lighting. Until now, all equipment that could not fit onto the assembly plate were mounted and wired on the side walls. This meant that much more time was required for wiring and installation.

This is where LÜTZE came on board: Thanks to the LSC system, all parts could be mounted on one level - without having to use a larger cabinet. This wiring system also has the advantage of better air circulation within the control cabinet. The switch cabinets on board are wired to the ship's air conditioning system: The air supply comes from below, is heated and then drawn off from the top. Due to the fact that no cable ducts are required, there are no interfering surfaces, therefore allowing optimum ventilation.
Another important factor is the reduced weight achieved by the LSC frame compared to normal assembly plates. If the weight saving potential is added up, approx. 4,000 kg (no this is not a typing error; it really is 4 tonnes) can be saved on a ship of the AIDA class. In addition to the LSC system, other LÜTZE products were used on board: As the lighting units were controlled via a bus, Ethernet switches from Weinstadt were also used. They were chosen not just because of their solid construction, but also because of their streamlined design. These LÜTZE power units are responsible for the safe power supply on board brilliantly lit cruises.
The order books of the Meyer shipyard are currently full, and further huge cruise liners are being planned...
© Photos: Ingrid Febak
Rudolf Killmann - LÜTZE GERMANY