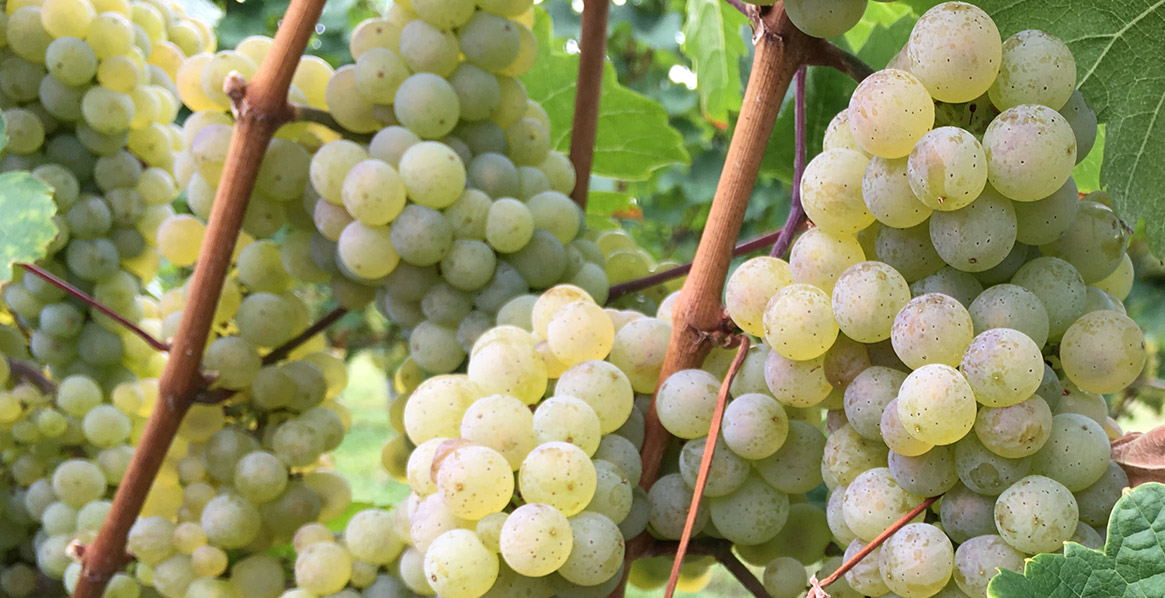 Safe power supply for the grape press
Who can supply a globally applicable power supply that works reliably even in the most remote locations? This was the question asked by a leading provider of viticulture technology (winemaking equipment), whose machines and systems are in operation in all regions of the world. The solution was found in the LÜTZE portfolio.
As you can see by the well-stocked wine rack in the supermarket, gnarled vines have managed to establish themselves in all climate zones, be it hot or cool, bone dry or really damp, and even in southern England, which is hard to believe. Global cultivation has posed challenges to German exporters of machines for harvesting, grape pressing and processing, for instance with respect to approvals for electrical and electronic components.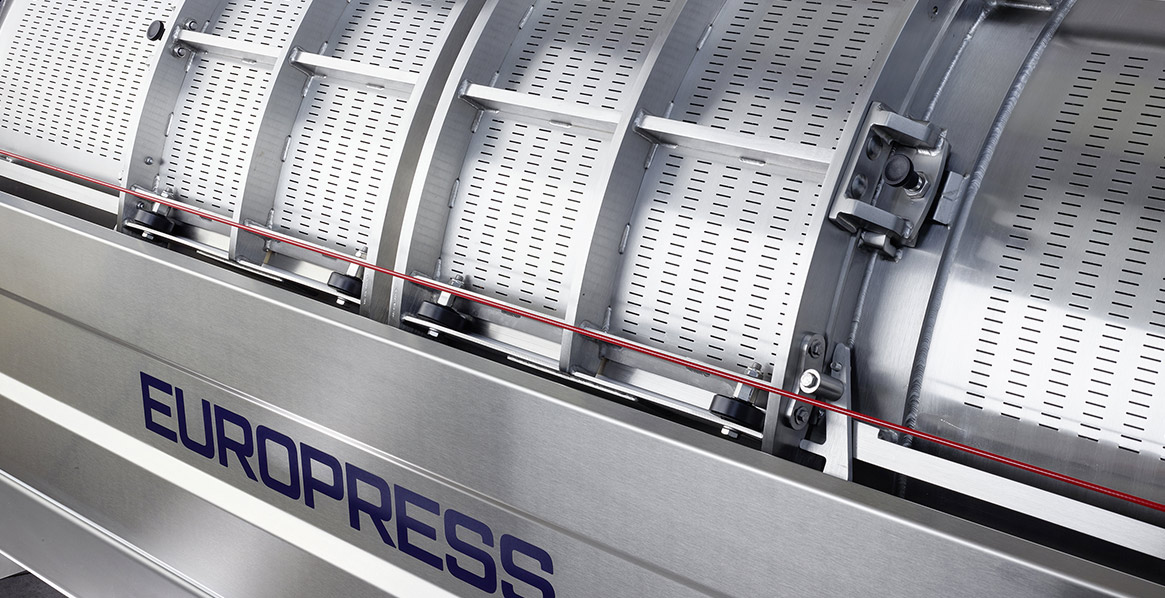 Pneumatic grape presses, EUROPRESS EP, by the company Scharfenberger (Picture: Scharfenberger)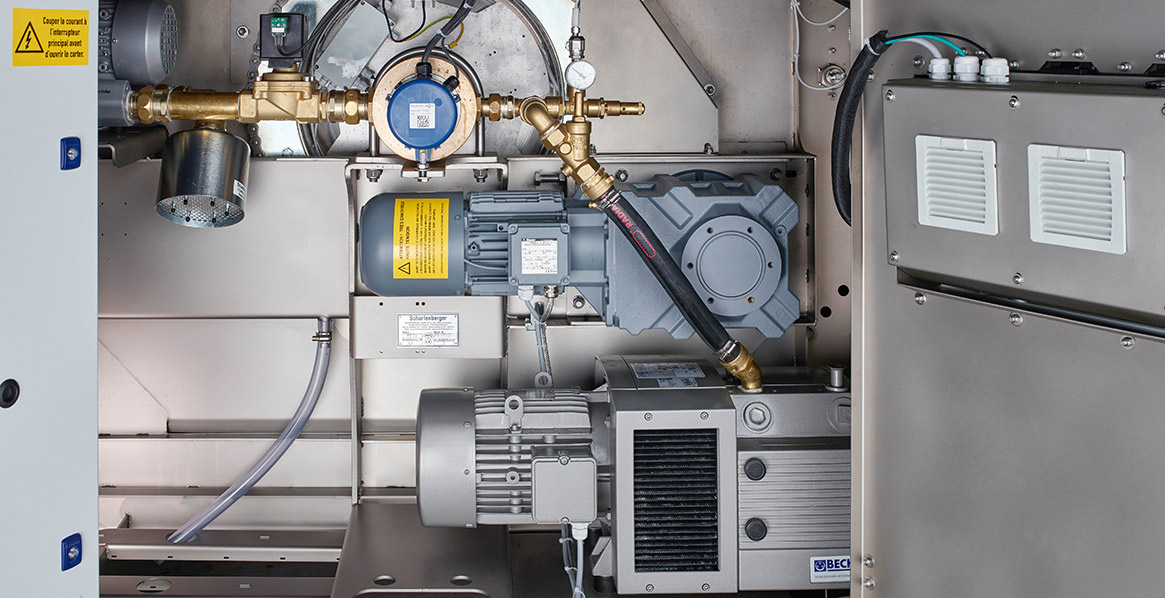 Drives/control equipment of the EUROPRESS EP (Picture: Scharfenberger)
Easy access to all electronic components (Picture: Scharfenberger)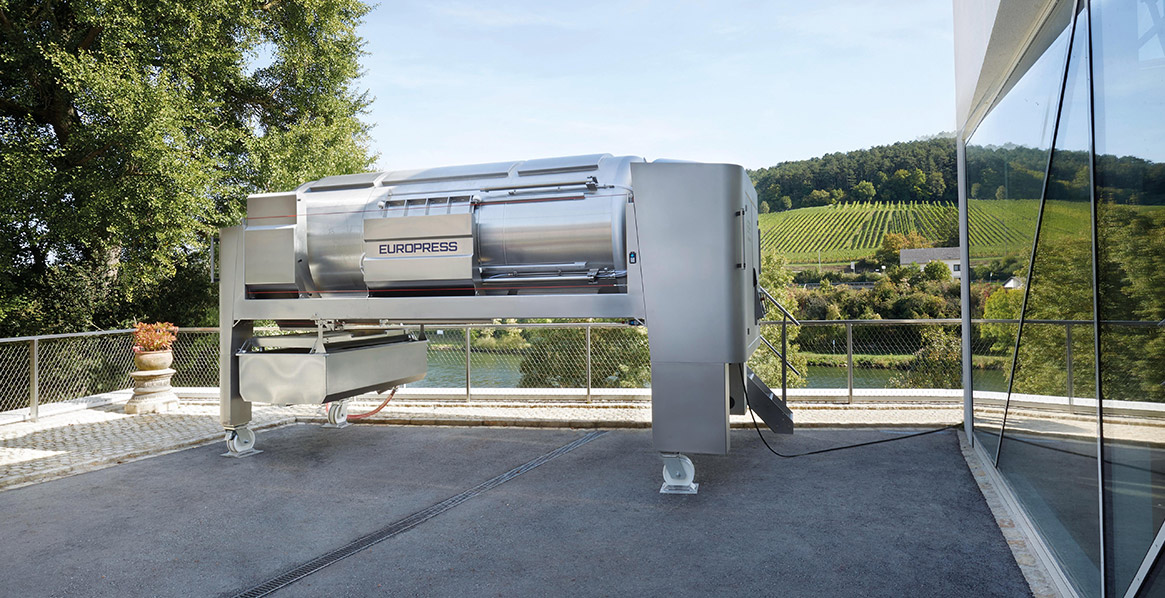 EUROPRESS EP by the company Scharfenberger (Picture: Scharfenberger)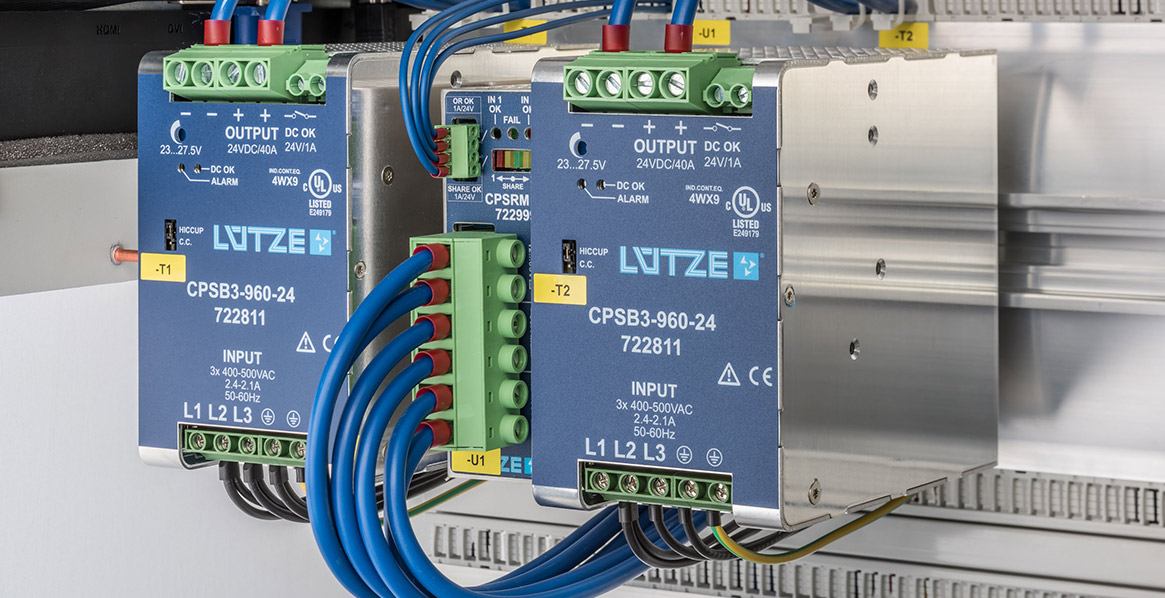 Can be used across the globe – the power supplies of the LÜTZE Compact series (Picture: Friedrich Lütze)
Power supply in the middle of nowhere
As one of the leading manufacturers, Scharfenberger Maschinenbau from Bad Dürkheim supplies products to almost all wine-growing regions. For more than 90 years, this supplier from the Pfalz region has been supplying innovative technology to allow every winemaker to get the very best from their vines. For the new series of pneumatic grape presses, EUROPRESS EP, this family-owned company was looking for a power supply that could be used internationally. It also needed to satisfy certain features with respect to the size and performance. In particular, the press also needed to produce the valuable grape juice reliably in vineyards in the most remote regions in the world. The pneumatic grape presses, with storage capacities of between 100 and 32,000 liters, need to be able to cope with various supply voltages and frequencies – even under the most difficult of grid situations, for instance when three-phase current is only converted from alternating current on site.
Strict testing across the globe
The decision-makers at Scharfenberger took a very close look at power supplies by various manufacturers. The unit that best suited their needs was one from the 'Compact' series by LÜTZE, which is designed for practically all possible power supplies. Other advantages included its very compact volume and high level of efficiency of up to 95 percent, i.e. minimum power loss and heat generation. Around one dozen of the LÜTZE power supplies were tested in the local wine presses in extensive practical trials in 2018. For instance, Napa Valley in California - the unit passed the test with no failures. After it was approved in-house, machines equipped with these power supplies underwent initial testing this year.
40 approvals in one power supply
An interesting footnote, one of LÜTZE's other customers arranged for TÜV Süd to test a canteen kitchen appliance with another power supply from the COMPACT series for international use, here the requirements of around 40 approval bodies were checked and confirmed. Back to Scharfenberger: the engineers here also like to fall back on LÜTZE's finely tuned product portfolio: for instance, components such as patch cables, valve connectors and USB panel pass through devices are used. The completely assembled design greatly facilitates assembly.
This partnership with Scharfenberger is also highly beneficial for LÜTZE for another reason, and that is because the LÜTZE headquarters are based in Weinstadt in the Remstal region in Württemberg, which is a region known for its fine wines. Be it an elegant Riesling or savoury Trollinger, new grape varieties or the barrique method used by talented young winemakers – wine lovers are licking their lips. Anyone whose local wine merchant doesn't stock these wines may have more luck when they visit the next fair, LÜTZE is sending out invitations to an exclusive tasting of wines from the Remstal region at its booth.

Author: Martin Baum, sales engineer, Friedrich Lütze GmbH