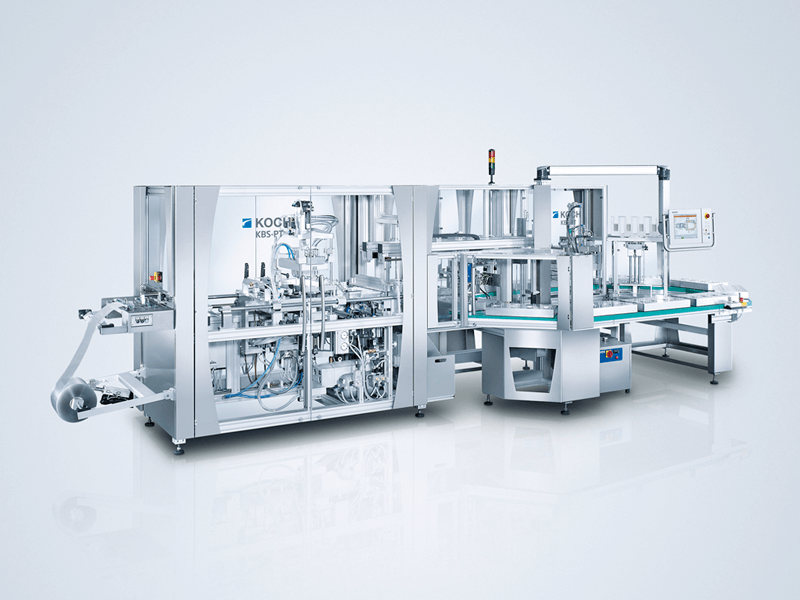 Machine packing in safety thanks to LSC cabinet system
Future-proof packaging solutions for customers all over the world are realised by the special-purpose machine manufacturer KOCH Pac-Systeme. So that not only the packaged products look good, but also the packaging machines themselves, the focus is on the LÜTZE LSC system.
With more than 200 employees, KOCH Pac-Systeme GmbH has been successfully producing packaging machines since 1969 in Pfalzgrafenweiler in Baden-Württemberg in Germany.
Whether it is cosmetics, personal care products, non-food or medical technology, the competence of KOCH with regard to hard blister packaging products, comprises machines for small, medium and large batches for various product types, shapes and sizes. The focus is on innovative technology solutions that are as individual as the product: from the standard system, special-purpose machines up to the fully automatic line for a completely integrated packaging process, the KOCH packagingLine.
KOCH has been equipping all machines with the LÜTZE wiring system LSC for some time now. Three reasons are given for this: You get more with LSC, namely more space. Compared to the conventional mounting plate, the space requirement is reduced by up to 30 percent, which scales down the wiring cabinets for the system. The second reason is easier handling: with LSC less time is needed, whether it is for wiring, modifying or upgrading.
The third reason in favour of the LSC system is also one to watch out for - the machine aesthetics. Well designed and appealing industrial products are now much in demand Of course looks alone are not the most important sales arguments in the machine market. But a nicely packaged system can indeed have a subliminal effect on potential buyers and might tip the balance. The conclusion is that if a machine looks slimmer and more elegant than others, it might also be one step ahead on the inside.
Thus KOCH Pac-Systeme also regards itself as the driving force within the packaging industry with regard to design. And LÜTZE is happy to contribute to the nice look and great success with the LSC solution.