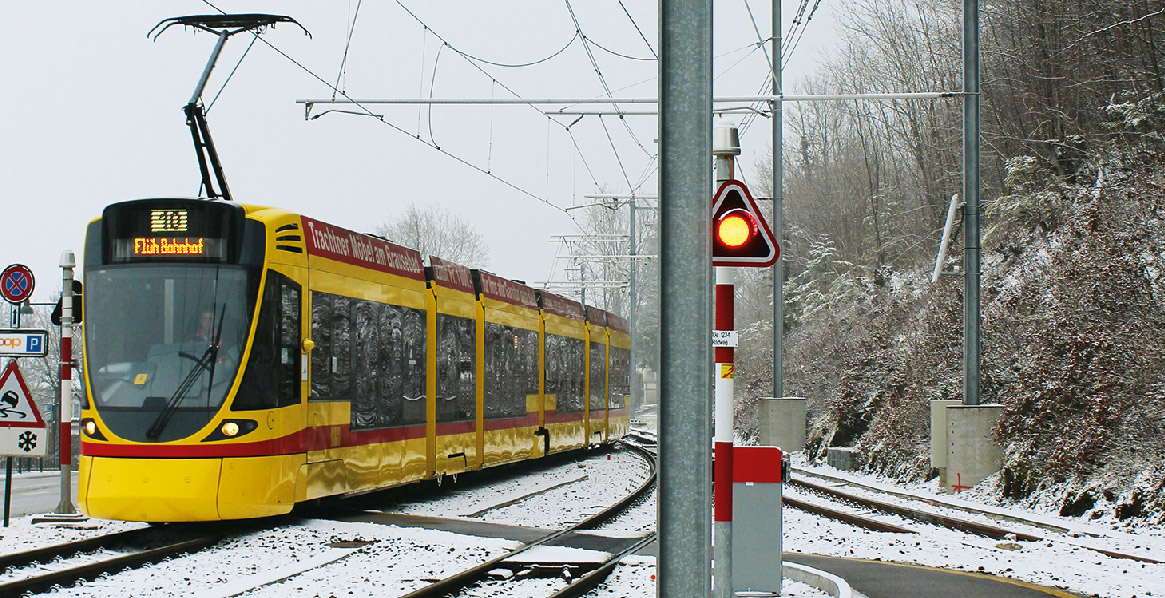 LÜTZE Wiring systems that cope with the fluctuations of the railway
SCHWEIZER ELECTRONIC is a railway safety and infrastructure specialist that was founded by Margit and Rudolf Schweizer in 1964 and is still owned by the family.
Innovative solutions by the high-tech company based in Reiden, secure railway building sites and crossings in Europe and overseas. The certified locomotive control systems help railway personnel at work.

The SCHWEIZER ELECTRONIC Group employs more than 150 employees. It has sites in Switzerland, Germany, England, Italy, Austria and Spain as well as sales partners in Finland, Russia and Australia. For more than 50 years, SCHWEIZER ELECTRONIC products have stood for quality and safety, making this Swiss company one of the major players in this market.

Controlling with standard components
The flex control railway crossing control system is the heart of the flex system platform. This complete new development was designed to cope with the changing and future requirements of modern railway projects.
flex control is made almost completely of standard industrial automation components. The climate-optimised control cabinet allows inexpensive installation outdoors.

Compact control system with LSC
Thanks to the compact design of the control system that uses the LÜTZE LSC system, the control unit can also be installed easily in transformer buildings and signal box rooms.
Switching from the 19" equipment to the space-saving LÜTZE LSC wiring system played an important role in making control cabinets even more compact and inexpensive.
LÜTZE - SWITZERLAND