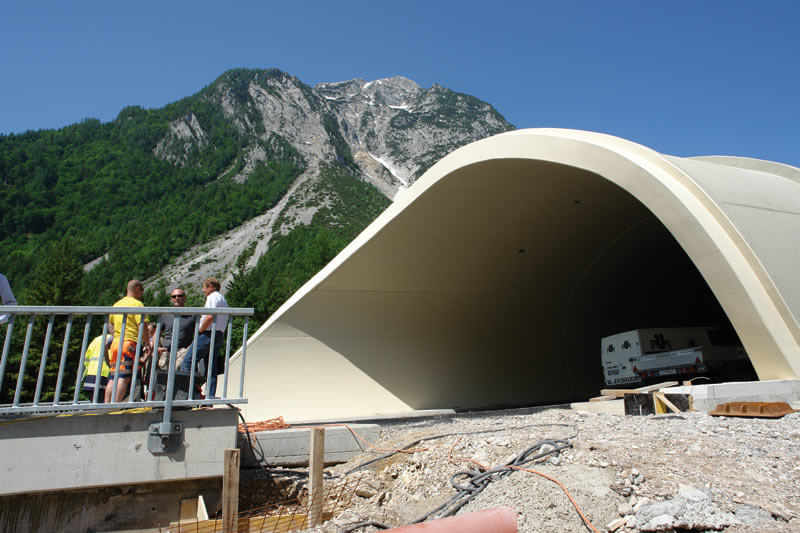 LÜTZE wiring system in efficient switchgear tunneling technology
Under the banner "Tunnel Safety and Efficient Switching Systems in Tunnel Technology", a specialist event, with representatives of public bodies, planning offices and building companies took place on 5th March 2009 at the foot of the Grimming in Styria, Austria.
As the host, representing the State Government of Styria, Mr Anton Waltl offered thrilling insights into the world of road tunnels and avalanche protection structures.
Whilst visiting the operations centre with the tunnel switching system, the participants could inspect the special benefits of the LSC system for themselves, by seeing a system already in operation. Besides the ordered wire routing, the visitors were particularly impressed by the clear, compact structure. With this system, the switchgear cabinet is effectively integrated into the switching room air-conditioning system. This ensures optimum conditions for the resources.
After the visit, Mr Anton Waltl talked about aspects of tunnel safety. The visitors listened to this with great interest. In particular, the radar system used here, which surveys the mountain on the opposite side and detects avalanches which could pose a risk to the road and its users, was a surprise for non-insiders. Here, the system ensures that even at the beginning of an avalanche, people and vehicles at risk are kept in the tunnel or are stopped before the danger area.
The expansion of the tunnel system and avalanche gallery became necessary when, in 1988, the federal highway B 145 was covered by a 3 m-high avalanche over a stretch of 200 m and, after that, another avalanche in 1999 made the subsequent gallery impassable. The new tunnel system ensures that, with future avalanches, the B 145, and thus a key connection between of the Styrian Salzkammergut and the rest of Styria remains open.
Konrad Gnigler, LÜTZE Austria