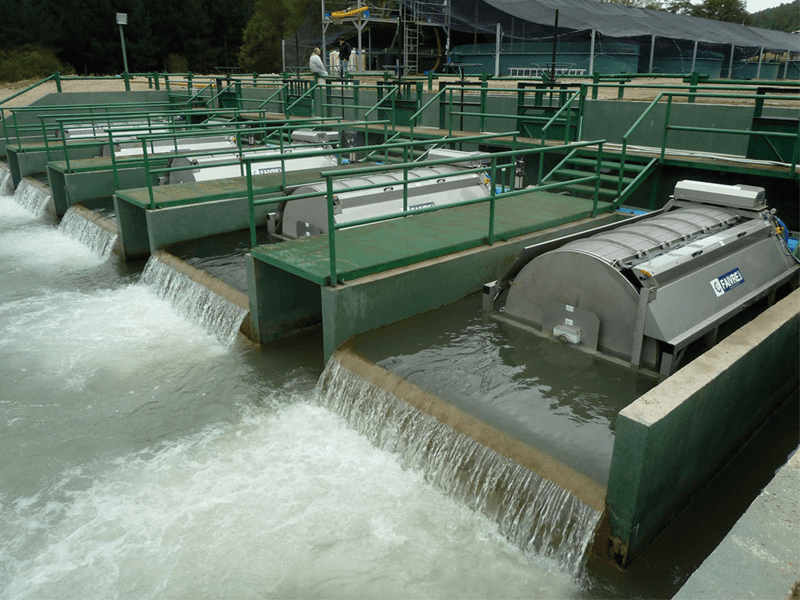 LÜTZE throw a line down for Aquaculture
Faivre Industrie is a French company with more than 30 employees. The company has developed, produced and sold machines and equipment for the Aquaculture sector since 1958. Today, it is one of the European branch leaders, and is run according to the motto: Sell solutions, not equipment. Based on their experience, Faivre have developed high-quality products which fulfil all requirements.
For the drum filter, LÜTZE were commissioned by Faivre to produce cable assemblies for the asynchronous motors of the pumps and for the emergency cutout.
The task of the filter is to clean different quantities of water in order to fulfil the requirements of fish farming companies for the filtration of water which flows back into the breeding tanks or exits them again (filtration up to 26 μ in a closed circuit) and in order to filter the wastewater.
The functional principle is simple: the fluid to be filtered enters a drum filter. This drum features plates around the outer edge which are coated in stainless steel. Contaminants which are larger than the perforations are pressed against the inside of the filter plates.
The drum turns slowly (3 to 8 rpm depending on the model) and removes the contamination from the water. A flush ramp at the highest point of the drum cleans the plates and conveys the contamination into the sludge channel.
The cable assemblies always consist of a connector on the motor of the emergency cutout, and a pre-wired female connector with a 10 metre-long connection cable.