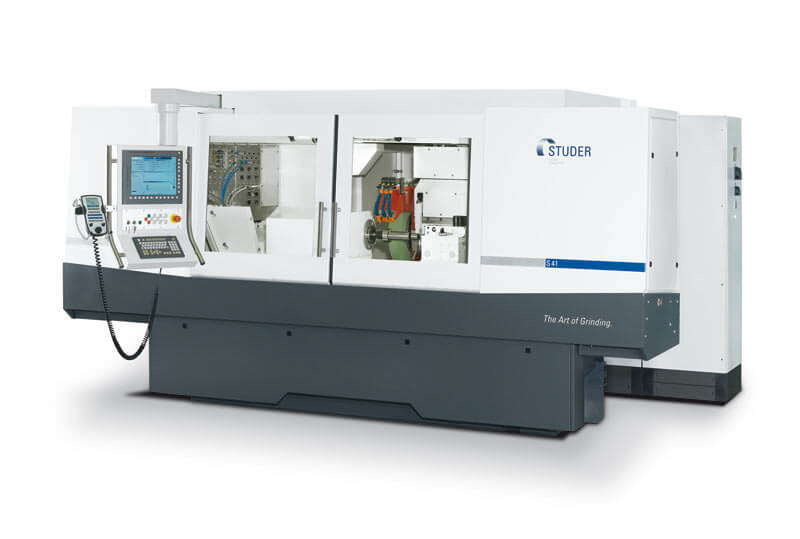 LÜTZE SUPERFLEX® drag chains used in grinding systems
Based in the picturesque surroundings of Thun in the Bernese Oberland region of Switzerland, Fritz Studer AG produces cylindrical grinding systems.
The systems are used for a wide variety of applications and the company meets the sophisticated demands of industrial customers including the Swiss watch-making industry, automotive manufacturers, manufacturers of pumps, turbines and transmissions as well as metering equipment producers. Studer grinding systems are used to grind both glass and ceramics as well as a variety of different metals.
Studer expects that all the components fulfil the strict standards under special grinding process conditions. An extremely important aspect is the stability of plastics when exposed to the cooling lubricants used when grinding. This is important since the closed system housings permanently contain a thick fog of cooling lubricants. This places extremely demanding chemical requirements on the hoses and seals as well as the cables.
Studer subjects all of the cables and plastic parts it uses to extensive tests. These tests involve storing the components at excessive temperatures in suitable storage media over months at a time and then testing their properties. The parts are only released for production once it is ensured that the change in the part's behaviour remains "statistically unchanged", i.e. within the single-digit percentage range.
The wide range of materials presents an additional challenge. Based on Studer's experience, modern water-soluble synthetic cooling lubricants are particularly aggressive. The increasingly used organic-oil based materials also damage many of the traditional plastics.
Based on their years of expertise in this field and the innumerous tests, Studer is not just a machine supplier for customers but also an excellent adviser when selecting the right cooling lubricant. The systems including all their parts as well as tools and resources are optimised to the intended use.
Studer has been deploying the high-quality LÜTZE SUPERFLEX® C-track cables for many years. The experience has been extremely positive with these cables comprising an insulation made from lubricating special TPE and a polyurethane outer jacket. The cable specialists at LÜTZE work in close cooperation with the Studer engineers in order to effectively meet the latest developments of the cooling lubricant industry.