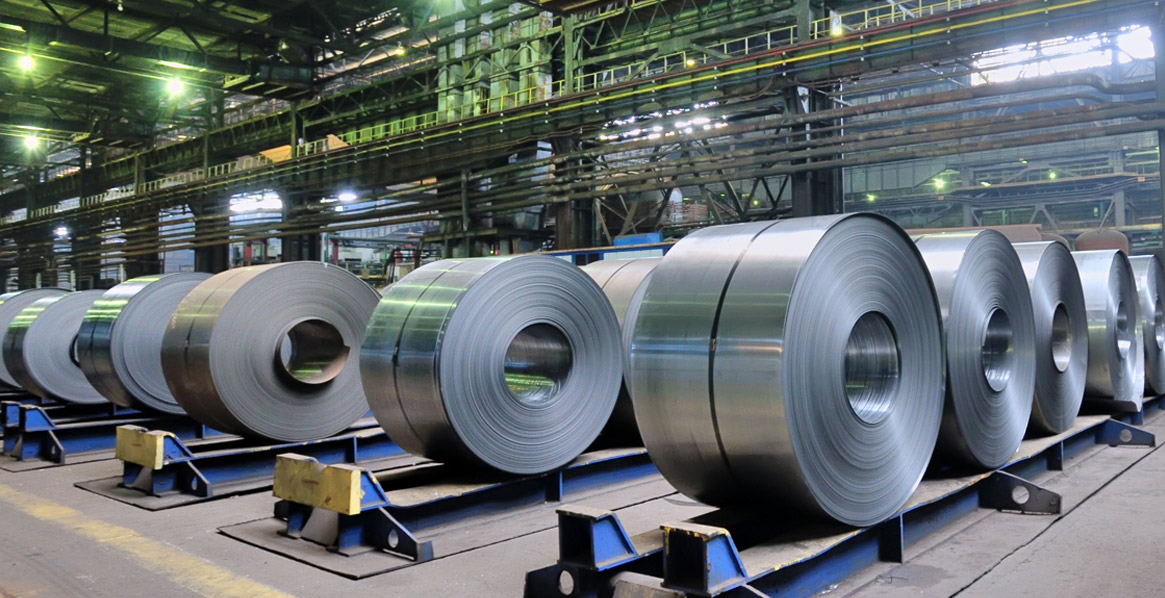 LCOS current monitoring system - hard as steel
An IT network solution was required for current monitoring in a welding machine for the steel industry. LÜTZE's answer to the special challenges is its LCOS system.Difficult welding task? Hugo Miebach GmbH in Dortmund specializes in solving these. For example, they develop, design and manufacturer welding machines for steel industry applications. Miebach masters all technologies thanks to more than a century of practical experience in this sector. At the beginning of the 1990s, the company developed the first laser welding machines for connecting flat belts that were wound into rolls. These so-called 'coils' are welded into endless belts that run through a continuous pickling line: here, a light concentration of hydrochloric or sulphuric acid removes the scale from the steel surface, i.e. the residues of the rolling process.
Miebach manufactured the fully automatic welding machine HSL19 (Hot-Strip-Laser for 1.9 m belt width, strips are flat products) as part of the modernized continuous pickling process for a well-known group in the steel industry.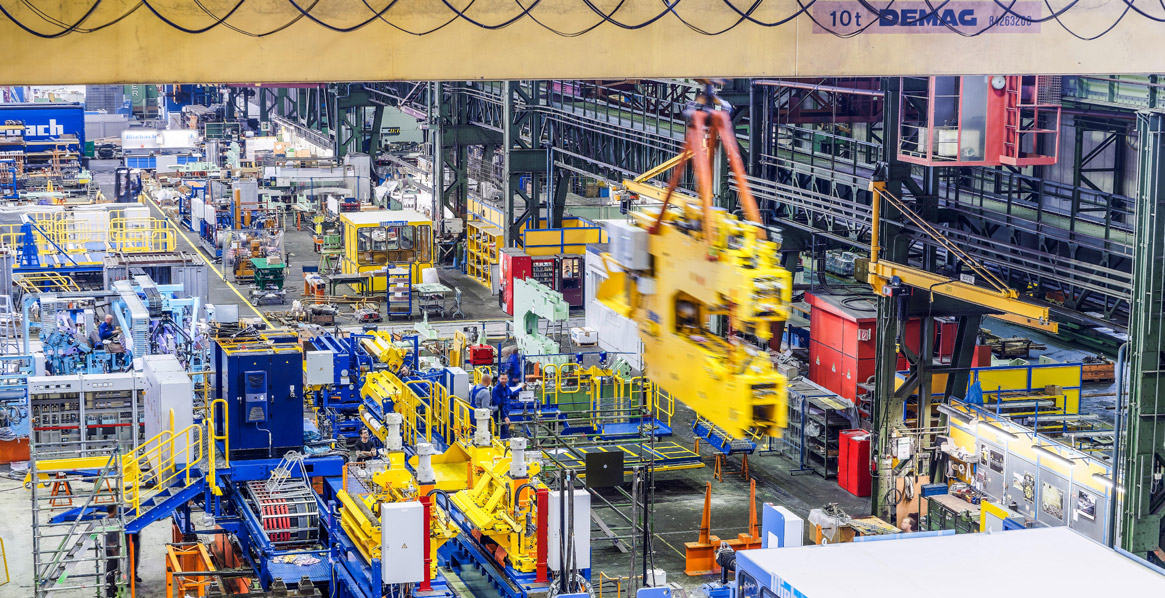 Factory hall Miebach with suspended welding carriage (Miebach)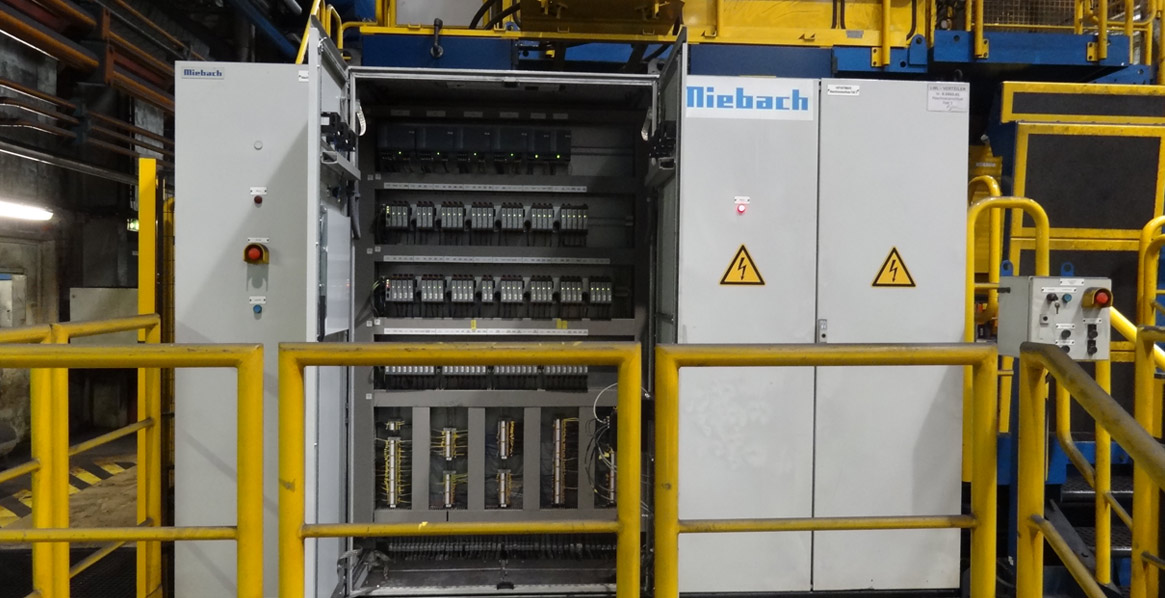 Switch cabinets of the welding machine HSL19: This is where the surface of the flat steel that is wound into an endless coil is cleaned (Lütze)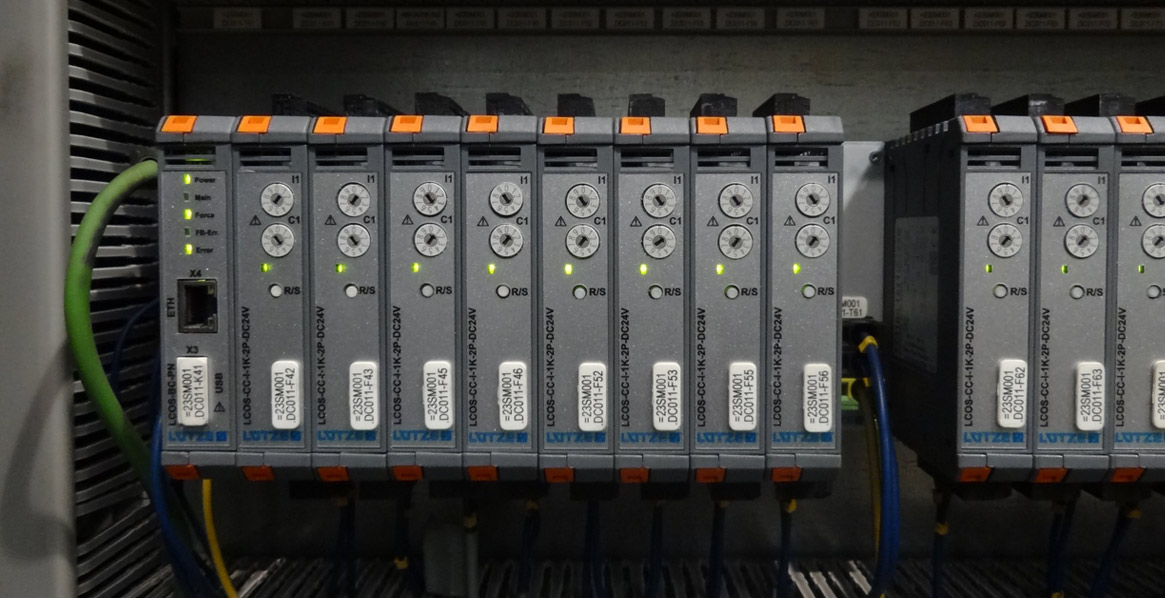 Current monitoring system LCOS CCI (Lütze)
Reliable prevention of accidental shutdown
The steel industry uses IT networks for these kinds of systems (Isolé Terre, unearthed system). This low-voltage network within an electrical installation has three conductors to improve the failsafe performance: as active conductors and earthed parts are not connected electrically, the power supply is not shut down the first time an error occurs. An IT network is always suitable whenever shutdowns could have serious and expensive consequences, for example in the process industry, in computer centers, power plants or hospitals.
Intelligent current monitoring with LCOS
LÜTZE had a great idea for the HSL 19 in the IT network, LCOS CC and CCI (LÜTZE Communication System Current Control/Intelligence). In total, the switch cabinet of the welding machine has 210 LCOS modules and 5 LCOS-BC-PN gateways. In the single-channel version that is used, there is a two-pin shutdown that is electrically separated for insulation measurements - this also applies for the status message, the 90% status message and the remote input for activation and deactivation. The load has four direct connections. This means that no additional distributor terminal block is required. This LCOS solution has earned LÜTZE a USP for load monitoring in IT networks in the market, the well-known LOCC box covers TT and TN systems. Its functions - such as selective shutdown, high line attenuation or failure storage - are expanded in the LCOS, to include a two-channel and also two-pin switching components, and a powerbus for the return line. This means that the load can now be connected directly and completely to the device. Diagnostics are possible via LOCC-Pads or the fieldbus. The LCOS messages can be analyzed with user interfaces such as HMI (Human Machine Interface) or MMI (Man Machine Interface).
Streamlined, installation-friendly solution
Until now, Miebach, like most others, has used 2-pin switching machines with an auxiliary contact that is 45 mm wide. LCOS at just 22.5 mm wide, is half the width, and space is a rare commodity in a switch cabinet - smaller parts also enable better ventilation and lower temperatures (another tip: the switch cabinet climate can be optimized with the AirSTREAM wiring system). How else do users and maintenance technicians profit from LCOS? Greatly reduced wiring effort for example - for cables with diameters of up to 16 mm² and the fact that the modules can be installed without tools and secure thanks to the coding. Fast exchange during ongoing operations is just as easy, which in turn means less machine stoppages.
UL-certified on the global markets
What ties Miebach and LÜTZE together? This long-standing customer also purchases small parts, such as USB-3.0 installation jacks and RJ-45 connectors, but in particular cables for bus applications or c-track. This includes many that are UL-certified. At the end of the day, the company is the world market leader for belt connections in the steel industry and the Group also has the machine and transformer repair service, switchgear construction and installation, and cement production divisions.