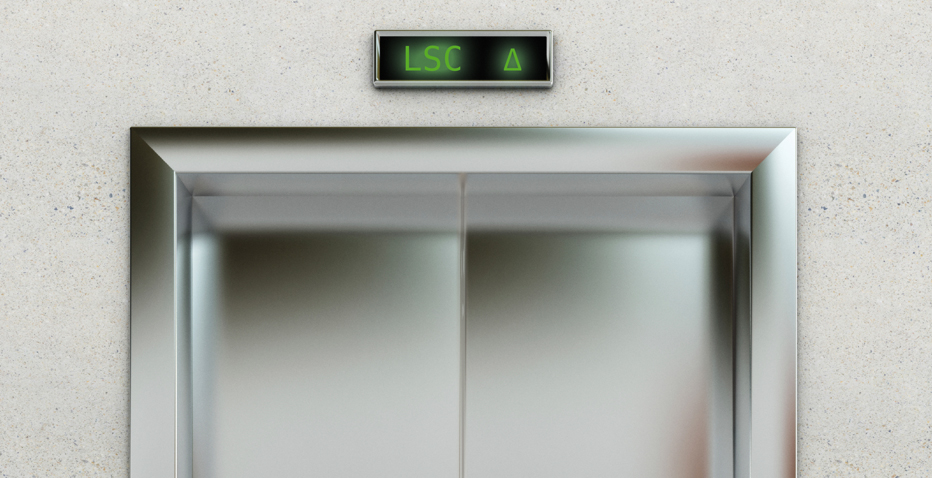 Great Britain's lifted high with LÜTZE driven cabinet system
International Lift Equipment (ILE) have been manufacturers and suppliers of complete lift packages and components to the UK market since 1976. They employ over 140 people at 3 sites in the UK and pride themselves on the level of quality products they manufacture, supported by first class customer services to the lift industry.
LÜTZE demonstrated the LSC frame system to ILE 18 months ago. It was the aesthetically pleasing look of the control panel layout, with the additional benefits of compactness in design and improved air circulation within the cabinet, with enhanced EMC properties when compared to a traditional control panel layout that impressed them. ILE were developing a new control system called Skycom "Can-X". The Skycom "Can-X" controller is based around a CAN network providing a distributed lift controller, utilising pre-loomed modules to create a "plug and play" type system to reduce onsite installation and commissioning time.
In developing the new "CAN X" system, ILE design engineers were given a difficult brief of producing a new look system to the UK market, but keeping the new CAN-X competitive with the current existing products available. New PCB designs were produced; these were to be interfaced with standard Din rail products, using a loom based wiring system internally and externally to the cabinet, giving ILE the ability to increase levels of manufacturing to meet the market requirements. On seeing the LSC frame system, it fitted with their new modular based CAN-X system, breaking from their current more conventional approach of building a control panel with Din rail, trunking etc
ILE saw the benefits of an enhanced appearance and compact system, providing them with the flexibility required to meet current customer selectable options and future requirements within the control panel. Lutze Limited provides ILE with technical and logistical support with ready assembled frames delivered to their door from Lutze Limited's UK warehouse. Therefore ILE have been able to increase their productivity of building the new Skycom "CAN-X" controls panels.