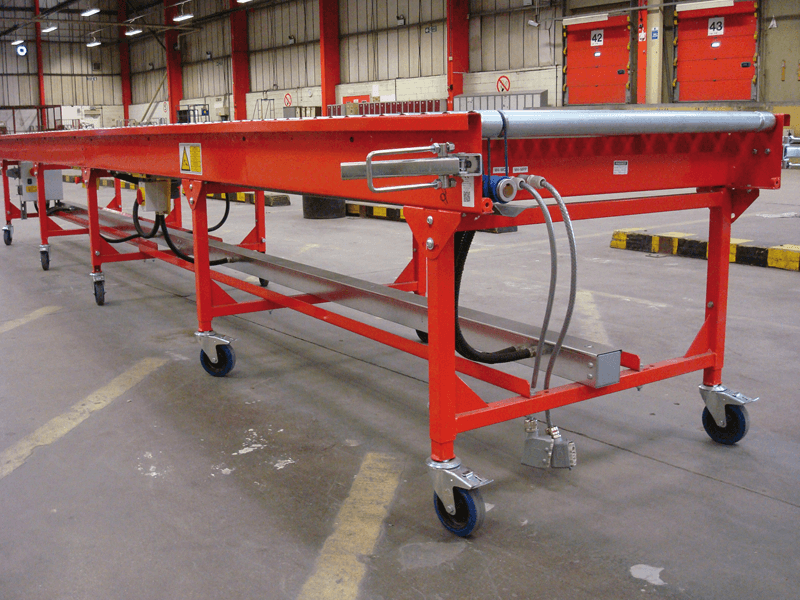 Connectivity solution to meet conveyor deadline
Product range:
Cable
Connectivity
Punctual production with the help of LÜTZE UK
WCS Solutions is a leading supplier of warehouse control software and supply chain systems, offering a range of solutions and services designed to improve warehouse productivity.
Using hands-on experience with high-performance businesses, WCS deliver insights and competitive solutions for the order fulfilment markets.
The WCS System Development team of engineers, with over 100 years of industrial experience behind them, is based in the UK providing integrated software systems and tailored packages to meet individual operational and business requirements.
The project brief was to upgrade 10 sites with new mobile conveyor lines in a 17 week period throughout the UK.
The conveyor belts are modular in design comprising 5 m sections for which a connectivity solution was necessary. The goal was to reduce the installation time required on site to meet the deadline. The solution had to deal with both AC power and DC control signals on the same mobile conveyor.
WCS and LÜTZE UK developed a "plug and play" solution using industrial grade connectors and LÜTZE SILFLEX Cable to deal with the high voltage and currents.
To meet the start date of the initial installation, LÜTZE needed to come up with a connectivity solution for all conveyor belts within 5 weeks. This meant that all conveyor lines could be manufactured in one batch and stored until they were ready to install onsite.
When the conveyor belts were received, they were simply joined together. This meant a significant reduction in the installation time as planned. Aim achieved: WCS was able to meet the tight production deadline for the entire United Kingdom.