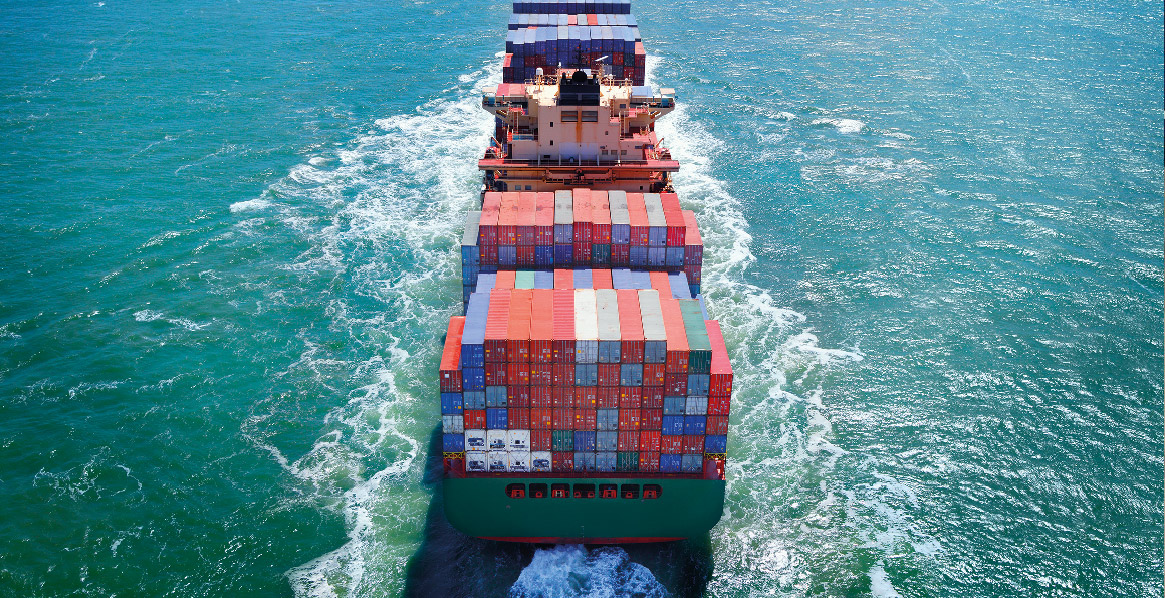 Cabinet wiring secured for Chinese car manufacturer
Shipping containers of the AirSTREAM frames very quickly to the Chinese plant of a German automobile manufacturer - that is a tough task. It becomes a real challenge when the sea route is suddenly closed. Deadlines can only be met with a great amount of effort and good luck.
Lütze has a long-standing and close technology partnership with the automobile manufacturer from Lower Saxony. Developing the control cabinet infrastructure is the common goal. Volkswa-gen lists LÜTZE as a supplier for the energy-efficient AirSTREAM wiring system. This demands that LÜTZE has a duty to provide the product: wherever VW builds a new plant in the world, a large quantity of AirSTREAM frames need to be made available directly in a very short time.
This is currently the case in China, where Volkswagen is investing heavily. A new plant is currently being built in Qingdao, a city with a population of more than one million on the East Coast. Pro-duction of vehicles is due to start in 2018.

The demise of a large shipping company
Around 1.200 AirSTREAM frames are expected at the site between Autumn 2016 and Spring 2017, and this is where it gets interesting. There were huge problems connected to the sea route: after the seventh largest container shipping company in the world declared itself insolvent, there was a drop in freight capacity of 80 ships and 500.000 standard containers. The failure of the South Korean Hanjin shipping company meant that all other container ships were overbooked. Lütze therefore faced this risk of defaulting on its delivery deadlines. It seemed almost impossible to get the numerous containers to China on time.

There was only one way to meet the delivery requirements in Qingdao: Air freight. So, LÜTZE sent 80 euro pallets bearing AirSTREAM frames to China by air. It is fairly obvious that this was the most expensive way to send such large items - but it was the quickest. And this is all that counts. These are costs that LÜTZE was happy to bear because we believe that unconventional commit-ment is essential to a good partnership.
But this only solved the most urgent part of the freight problem. The question was how we were going to send the rest, much larger, part of the AirSTREAM frame shipment from the Swabian town of Weinstadt to the East Chinese Sea? Especially as there were further bottlenecks which exacerbated the problem. The Lufthansa pilot strike impacted on the cargo business., and the seasonal business in the transportation industry also took its toll. And in China, the New Year celebrations meant that the Shanghai Port came to a standstill for a week.
The dispatch department at LÜTZE were working flat out to try and get a further batch to China before this enforced break. And, thanks to a bit of luck and his good contacts, Peter Jurczyk, head of purchasing and logistics at LÜTZE, was actually able to squeeze six containers onto a ship at the last minute. This meant that around 600 AirSTREAM frames were sent off in the middle of December so that they would reach China punctually before the Chinese New Year. Three further containers were shipped just before the end of the year; these will be followed continuously every month by further shipments of one to two FEU (Forty-foot Equivalent Unit, i.e. a standard container 40 foot long and 8 foot wide).
LÜTZE naturally celebrated the ultimately successful shipments by drinking Tsingtao beer. The small green bottles, which almost every Chinese bar here stocks, are imported from Qingdao – same place, just written differently.

LÜTZE wiring system
LÜTZE was able to establish the AirSTREAM wiring system in the market excellently within just a few years. Because it has clear advantages in terms of design, planning, assembly and an extremely effective air conditioning concept: the special design of the units and wiring offers significant thermodynamic benefits. For instance, compared to standard systems, up to 23 percent of the cooling costs can be saved and CO2 emissions reduced. The extremely space-saving design of all AirSTREAM frames also has other advantages. Within the scope of Green Carbody Technologies innovation alliance initiated by Volkswagen, LÜTZE has been working with numerous partners to intensively research very energy-efficient and sustainable technologies.