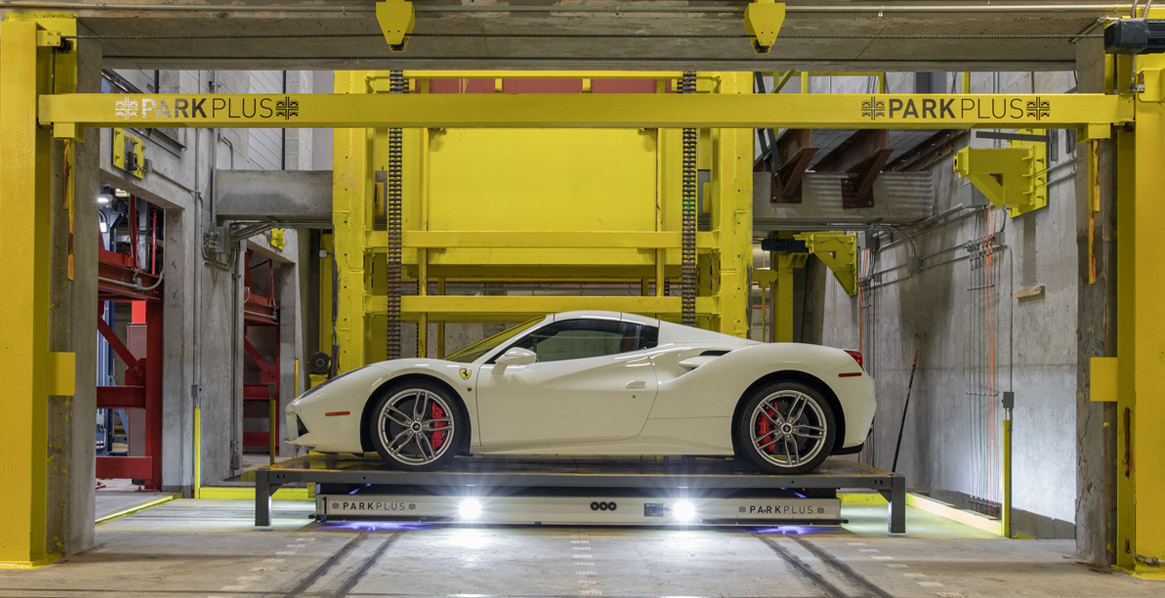 AGVs for High-density Parking Systems
Product range:
Cable
Control
Rugged servo motor cable assemblies from LUTZE are used to provide motor control to direct the movement of PARKPLUS Automated Guided Vehicles (AGVs) in their Automated Parking Systems. In addition, LUTZE LOCC-Box electronic circuit protection devices are used to provide reliable and accurate control circuit protection and eliminate nuisance tripping with remote functionality.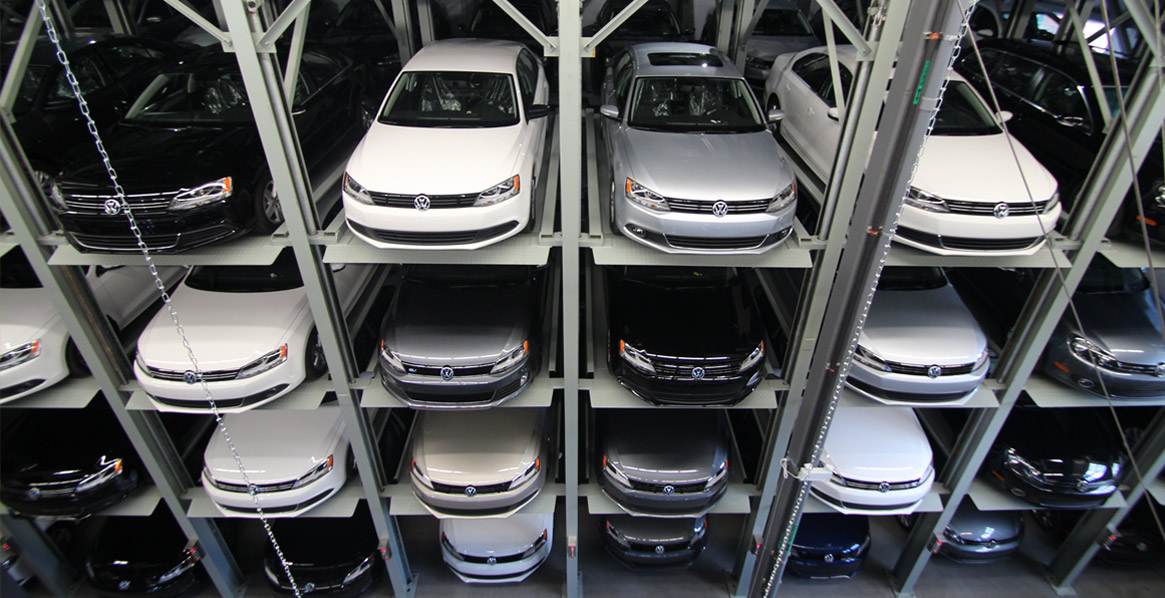 MECHANICAL STACKER CAR LIFTS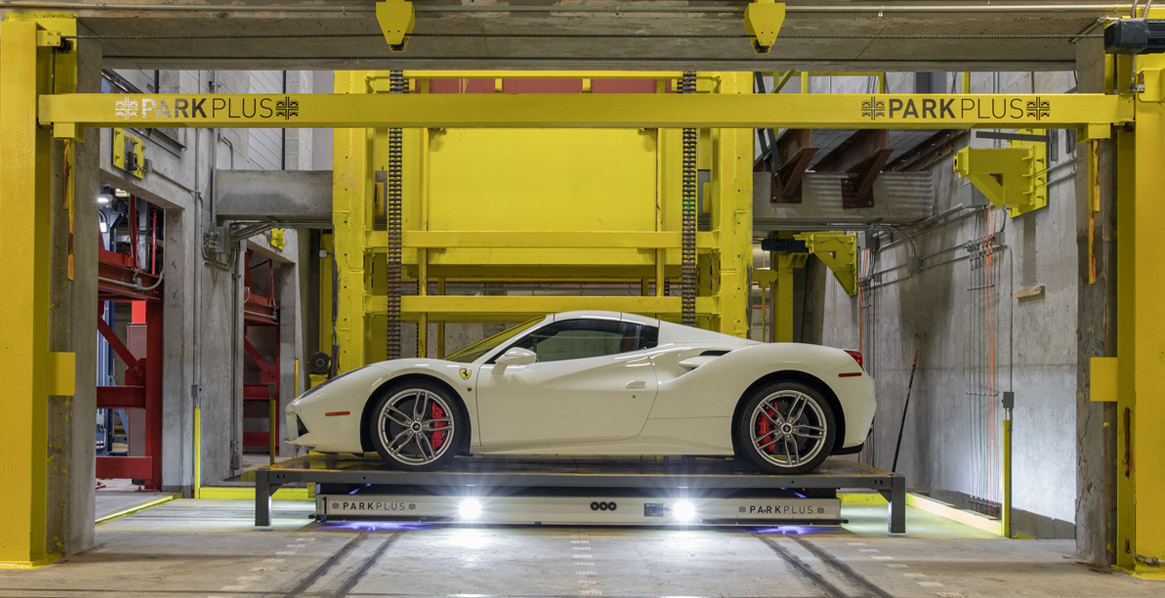 AUTOMATED PARKING SYSTEMS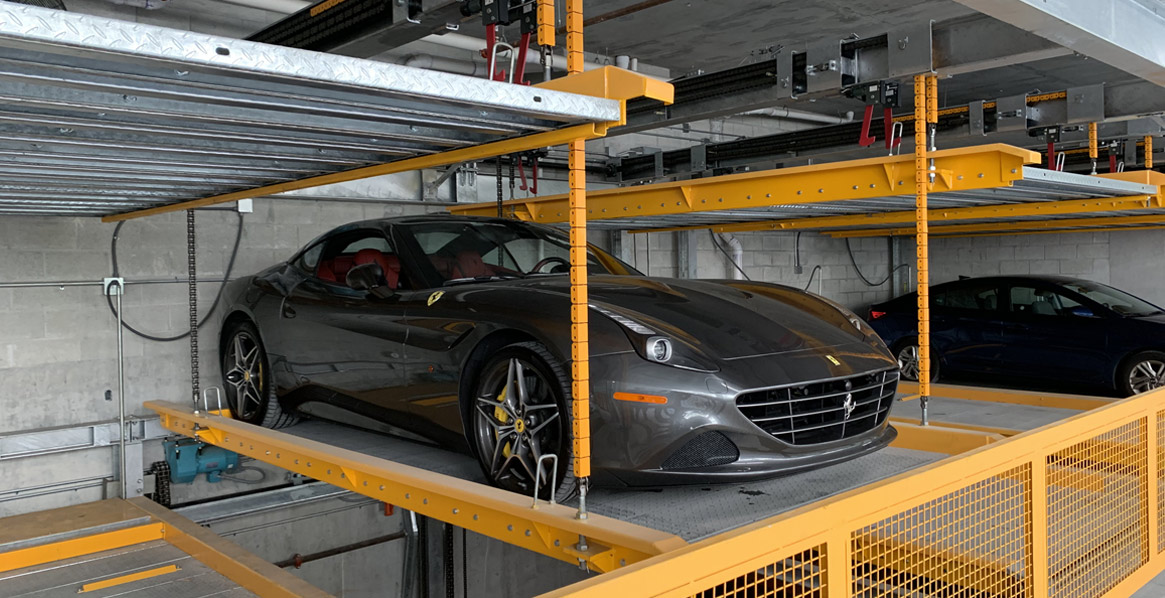 SEMI-AUTOMATED PARKING SYSTEMS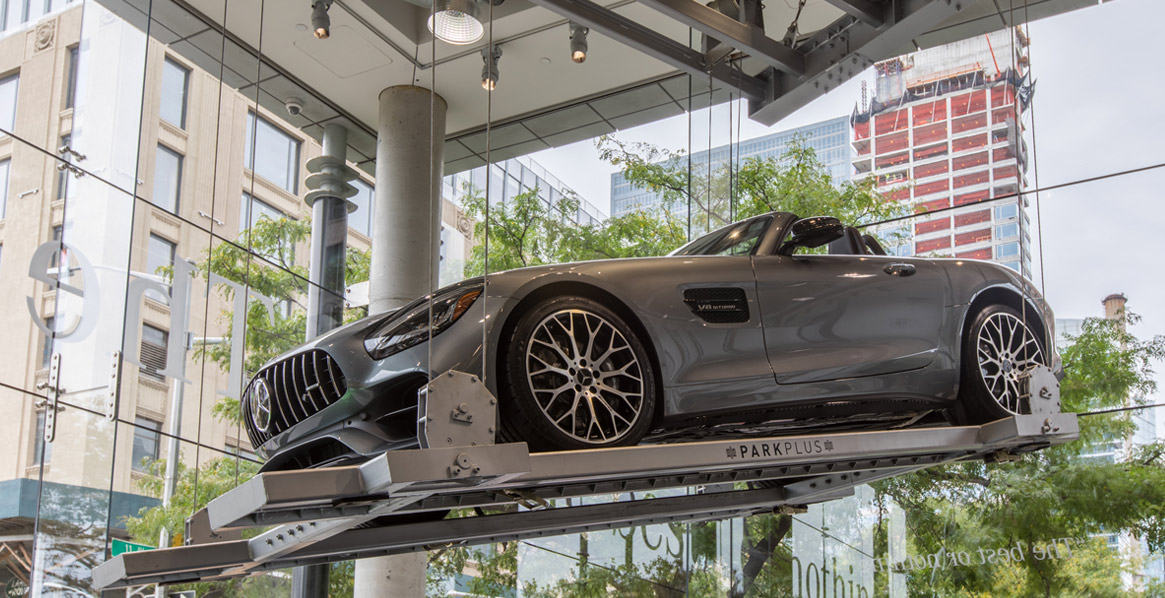 PROBLEM:
Sourcing Reliable Servo Motor & Encoder Feedback Cable Assemblies
PARKPLUS needed flexible cable assemblies that are reliable enough to withstand the rigors of frequent movement and flexing in the Automated Guided Vehicles (AGVs) used to transport cars in their High-Density Automated Parking Systems. Servo motor cable assemblies were needed for the servo controller to direct the movement of the AGV – forward, reverse, sideways or at any angle. Encoder feedback cable assemblies were also required for the motor encoders to provide accurate closed loop feedback to the main control system for movements requiring high precision and accuracy. PARKPLUS initially made these assemblies inhouse, but they soon realized they needed greater reliability and turned to specialized manufacturers to meet this need.
SOLUTION:
LUTZE SUPERFLEX® Plus Servo Motor and Encoder Feedback Cable Assemblies
PARKPLUS chose to use LUTZE cable assemblies to meet these requirements. LUTZE SUPERFLEX® Plus servo motor cable assemblies and LUTZE SUPERFLEX® Plus encoder feedback assemblies were a perfect fit for PARKPLUS. The rugged cable jackets on these assemblies are abrasion resistant, flame retardant and are resistant to petroleum products, lubricants and solvents. They are also resistant to UV and ozone, weather, salt water, rot, microbes and hydrolysis. These features make LUTZE cable assemblies ideally suited for the rough operating conditions of PARKPLUS AGVs. LUTZE provides quality products, which is key for continuous operation of PARKPLUS AGVs. The assemblies are tested to meet or exceed performance specifications and applicable industry standards.
PROBLEM:
Circuit Protection and Trip Replacement Needs
PARKPLUS arranged 16 circuit protection devices on power distribution blocks inside each AGV. With space at a minimum, they wanted a small form circuit protection device. PARKPLUS also sought a circuit protection device that would give them some flexibility with adjustable current ranges and trip curves, along with avoiding downtime.
SOLUTION:
LUTZE LOCC-Box Control Circuit Protection
PARKPLUS chose the LOCC-Box circuit protection device from LUTZE to conduct R&D and testing for their latest 5th generation AGV design. The LOCC-Box surpassed expectations and is now the standard on all PARKPLUS AGVs.

LOCC-Box provides an adjustable current range (1 to 10 Amps), which is an important feature for PARKPLUS. Thanks to this benefit, PARKPLUS does not have to carry inventory for various types of circuit breakers to cover the range of potential current needs. LOCC-Box reduced the part inventory required by 80%. PARKPLUS has incorporated an additional LOCC-Box accessory into their AGV application. The LOCC-Box power distribution input terminal set, combined with a copper bus bar, allows them to power a set of sixteen LOCC-Boxes with a single wire termination. This solution has both simplified and decreased AGV manufacturing time. Each LOCC-Box includes a trip output that is connected to a PARKPLUS PLC. The PLC inside the AGV receives the trip signal and sends a notification over Wi-Fi to the PARKPLUS Maestro control software. This software then notifies the technicians of the tripped control circuit. The technician can simply reset the device remotely via the PLC. Another benefit PARKPLUS realized with the LOCC-Box device is its lack of temperature dependency, thanks to solid state technology. Traditional mechanical circuit breakers are prone to nuisance tripping when operating under certain temperatures. The performance of the LOCC-Box is independent of ambient temperature, unlike circuit breakers.
"With LUTZE, we know we're getting quality assemblies that have been tested to meet the required specifications and standards."
Lyle Smith, Director of Automation PARKPLUS
"With LUTZE, we know we're getting quality assemblies that have been tested to meet the required specifications and standards."
Lyle Smith, Director of Automation PARKPLUS
ABOUT PARKPLUS
PARKPLUS is a 52-year-old family-owned business and the industry leader in high-density parking systems, including automated parking systems using AGVs. PARKPLUS systems are all made in the USA, manufactured at the company's New Jersey facilities. The company has been designing and manufacturing AGVs since 2008 and is currently selling its 5th generation AGV. The company designs and manufactures its own systems and installs them nationwide.