Sustainable answers and solutions
The future is blue
Sustainable enterprise means thinking and planning ahead, understanding and embedding the belief that long lasting success is more important than short-term profit maximisation. This is an attitude that has existed within LÜTZE for quite some time. Economic and environmental responsibilities compliment each other well and are reflected in the sustainable management and product policy - and from now in the SkyBLUE campaign.
We manufacture our products in a resourceful and energy-conscious manner. We use long lasting, environmentally- friendly materials. And our products, in turn, help our customers save energy and resources.
Good for everyone: for us, for the environment, for our customers a win-win-win situation.
Goods with real value
The value of a product or a solution from LÜTZE is determined by its sustainable qualities as well. Every innovation is only as successful in the future if it has a long-term positive effect. Therefore, we provide, for example, non-ageing components and those with extremely high efficiency.
We are incorporating the necessary knowledge and manufacturing head start in numerous joint projects with the objective of improving energy efficiency and sustainable technologies and industries.
Thus, LÜTZE provides answers and shows ways to handle resources responsibly, with our environment and finally our future.
"The competitiveness of our industry and of its suppliers depends quite substantially on how we succeed in developing practical results. The results that we produce together today, are our competitive advantages in the future."
Udo Lütze
Member of the Executive Committee of the Green Carbody Innovation Alliance
The Initiative Blue Competence
We are Alliance Member of the Sustainability Initiative Blue Competence. Blue Competence (www.bluecompetence.net) is an initiative of the VDMA (www.vdma.org) for promoting and communication of sustainable solutions for
the Mechanical Engineering Industry. By using the trademark "Blue Competence", we commit ourselves to these twelve Sustainability Guidelines of the Mechanical Engineering Industry: www.bluecompetence.net/about
Setting the right course:
Environmentally responsible with LÜTZE engineering
LÜTZE technology always on board
Greenhouse gases, faster climate change, more dramatic results for humans and the environment: The ecological balance sheet shows that emissions can be reduced through ones choice of transportation -on land, trains, above all SkyBLUE.
LÜTZE has been active in the area of train engineering for more than 35 years. When importance grows, technical standards also grow. Thanks to consistent and considerable development we are able to deliver many products for this demanding field of application.
LÜTZE is considered one of the world's leading suppliers with high-quality, reliable and longlasting solutions. LÜTZE TRANSPORTATION 2006 was among the world's first companies to obtain a IRIS certificate. Since that time the management system is improved permanently according to the evolution of the IRIS standard. The management already fulfills the requirements of the all new IRIS ISO/TS22163.
LÜTZE train engineering can be found on board on nearly every track in the world, whether of commuter railway system or the tube, freight locomotive or high-speed train.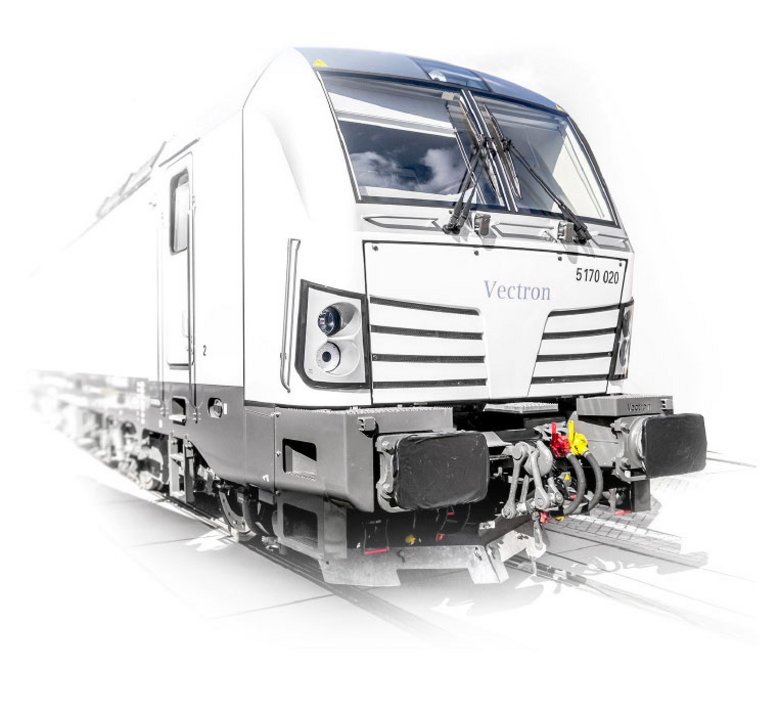 Excellent environment in automobile manufacturing:
Control cabinet wiring with LÜTZE AirSTREAM
Basic research for energy efficient automobile production
The innovation alliance Green Carbody Technologies has the leading record in energy and cost efficient climate control. As a member, LÜTZE practices real world research together with well-known automobile manufacturers and suppliers. The research interest is focused on reducing the energy expenditure of control cabinets.
In addition to the main energy demand for manufacturing, a substantial portion of energy flows in the climate control of control cabinets. Experiences over the past couple of years with LÜTZE LSC control cabinet systems show that intelligent concepts for air circulation in the control cabinet reduce the need for cooling greatly. And the sky remains somewhat brighter blue - in short SkyBLUE.
Innovation alliance Green Carbody Technologies
Affordable and thus energy saving temperature distribution in the control cabinet with the LÜTZE system.
What meaning does climate control of control cabinets have for energy and resource efficient vehicle manufacturing? This is one of many questions that Volkswagen AG would like to answer within the frame of the Innovation Alliance Green Carbody Technologies - together with LÜTZE.
Numerous small steps for the large goal
The power supply is always the heart of any application. Devices with higher efficiency and lower construction size are required, thereby reducing the control cabinet volumes and the associated
reduction of energy consumption.

We provide a complete spectrum of high-efficient power supplies. These devices are characterized by an effectiveness of over 95 %. Extended service life for your machine due to its extremely compact design, power boost and innovative features.

And this is just one of many SkyBLUE examples that are the many small steps to the large goal of sustainability and energy efficiency. Unconsumed energy does not have to be conserved.
More than just guarantee
Where the guarantee ends, sustainability starts. But only if a longer life is designed from the beginning in the product perhaps as material quality that does not age significantly. Therefore, follow-up costs are reduced like those incurred from early replacement of a component.

LÜTZE power supply: thanks to high efficiency, a sustainable, positive contribution to saving energy.