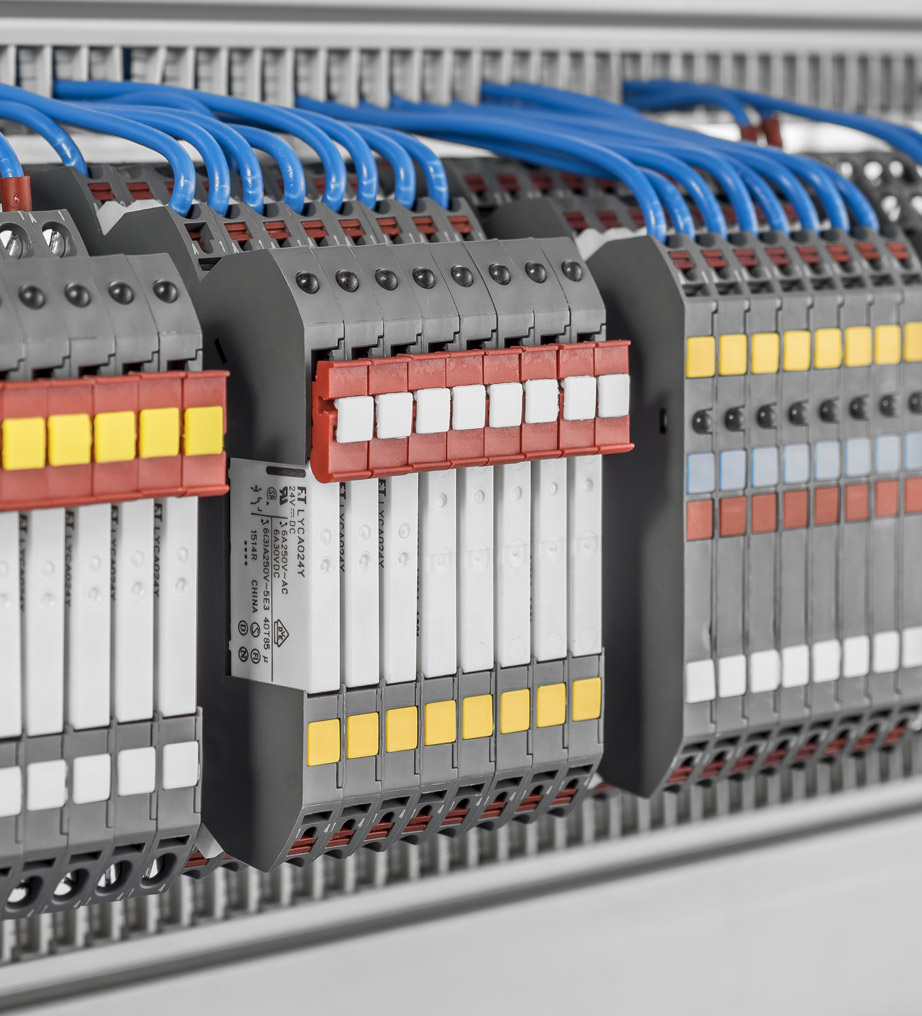 Mechanical and Solid State Relays
Key LCIS design features include:
Clear identification of terminal markings to reduce risk of wiring errors
Push-in or screw termination available
Push-in test socket
Isolated jumper connections simplify multi-unit installation
With AC and DC outputs
6.2mm and 17.5mm housing width
LED status indication
Pluggable or non-pluggable relay housing option
Universal input/output relay mounting option
UL listed
Ideal for low depth enclosures
Thanks to the small construction depth of only 71 mm, all LCIS relays can be easily installed even in low depth distribution boxes. The corresponding marking tabs make individual labeling easy. This simplifies installation and minimizes wiring errors.
Push-in or screw termination
LCIS relays offer two options for universal termination technology: push-in or screw termination. Each 2mm push-in test socket on all units provides a quick and convenient method for testing equipment measurements. This ensures secure connections.
Global Approvals
The LUTZE LCIS relay series is suitable for use in temperature ranges of -25°C to +60°C. The V0, NFF I2, and F2 approvals enable installation in harsh industrial environments. Worldwide approvals, such as UL and GL allow for use in global applications.