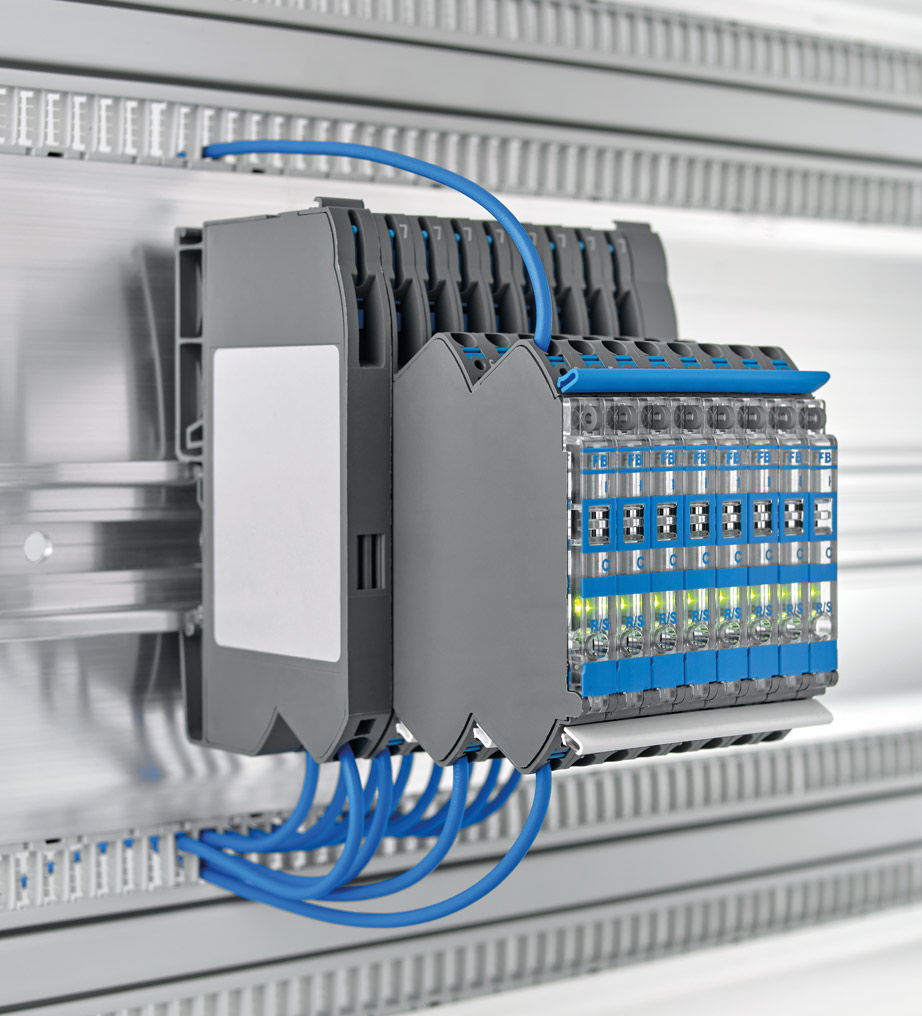 LOCC-Box - Electronic Control Circuit Protection
LUTZE LOCC-Box provides reliable load monitoring and protection in 24V DC control circuits. Innovative features include adjustable trip current range (1-10A), patented adjustable characteristics (fast, med, slow 1, slow 2 and slow 3), output alarm signal at 90% of the load setting, remote reset and remote on/off functions. In addition to factory floor applications, LOCC-Box serves very well in remote locations and other hard to access applications. Narrow construction ensures compact design even with multi-channel configurations. No derating required as LOCC-Box functions independently of ambient temperature.
Additional features such as Gateway communication capabilities for remote monitoring and analysis are possible with the LUTZE LOCC-Box Net. Optional LOCC-Pads software offers the possibility for custom parameter setting, analysis and diagnostics. These are just some of the intelligent features of the LUTZE LOCC-box.
We invite you to learn more:
24V DC control voltage protection
Adjustable current range (1-10A)
Adjustable characteristics: fast, medium, slow 1, slow 2, slow 3
Output alarm signal at 90% of the load setting
Output trip alarm
LED status indicator on/off/alarm
Remote reset
Remote on/off
Ideal for remote locations
Independent of ambient temperature, no derating required
Single and multi-channel options
Narrow housing, only 8.1 mm in width
DIN rail mountable
Gateway communication via Ethernet/IP, Profinet IO, Profibus DP, EtherCAT, CANopen or RS232 for remote monitoring (optional)
Input supply terminal with busbar capabilities (optional)
LCOS CC Control Circuit Protection
The LCOS CC system belongs to the LUTZE electronic control circuit protection device product group and is part of the LCOS modular housing system.
Available in 1 or 2 channel design with a powerbus for the return circuit. The load can be connected directly to the device and diagnostics are possible via LOCC-Pads or the fieldbus.