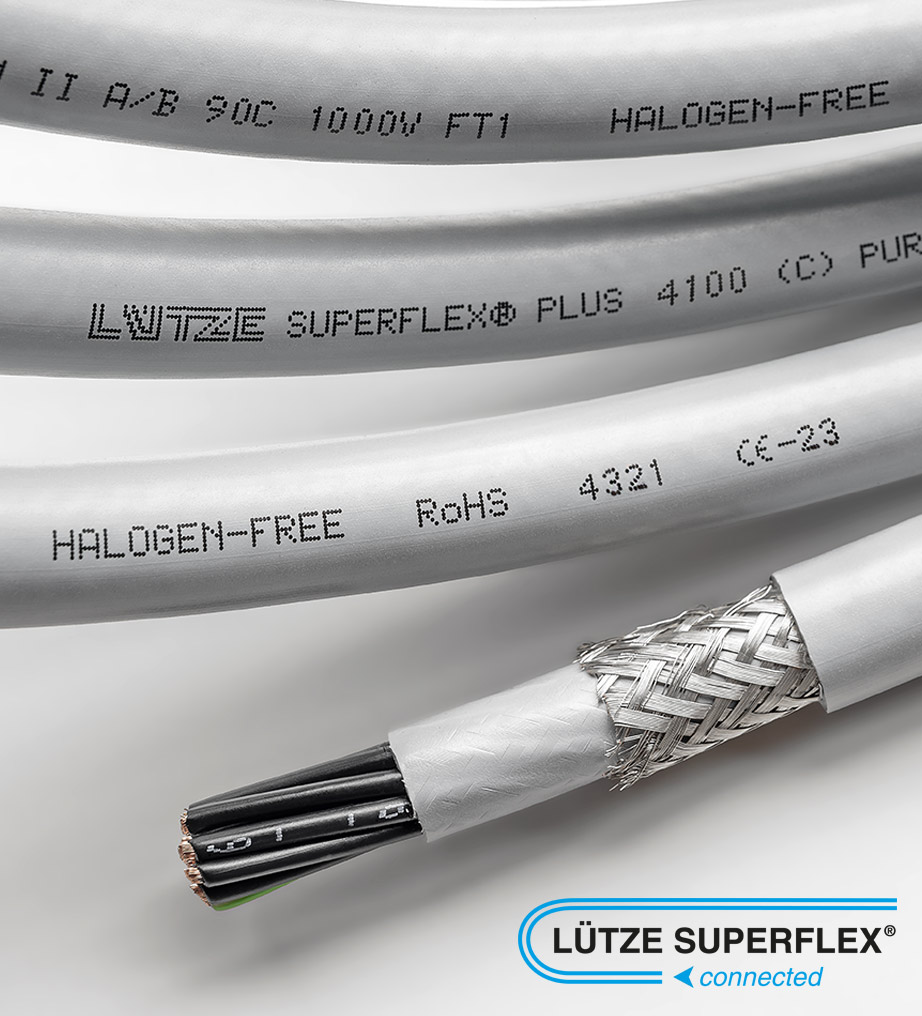 High Flexing C-Track Cables
LUTZE SUPERFLEX® Cables
LUTZE SUPERFLEX® cables are special high flexing cables which are manufactured for use in applications with extreme operating conditions, such as c-tracks (drag chains).

LUTZE SUPERFLEX® Cables
LUTZE has experience for over 35 years in the leading development and manufacture of high flexing cables for use in drag chains.
LUTZE SUPERFLEX® Cables for your specific Application
Choose one of the following options which best suits your application:

Moderate Flexing and Short C-tracks
Medium to High Performance in a broad Range of Applications
High Performance Flexing and Long C-TracksWhen choosing high flexing cable, c-track dimensions and operating environment need to be taken into consideration.
LUTZE SUPERFLEX® cables require special handling techniques, different from standard control cables. To ensure the longest possible life span for your cable, it is crucial to follow installation procedures precisely.
Below you can find the cable installation manuals for downloading: