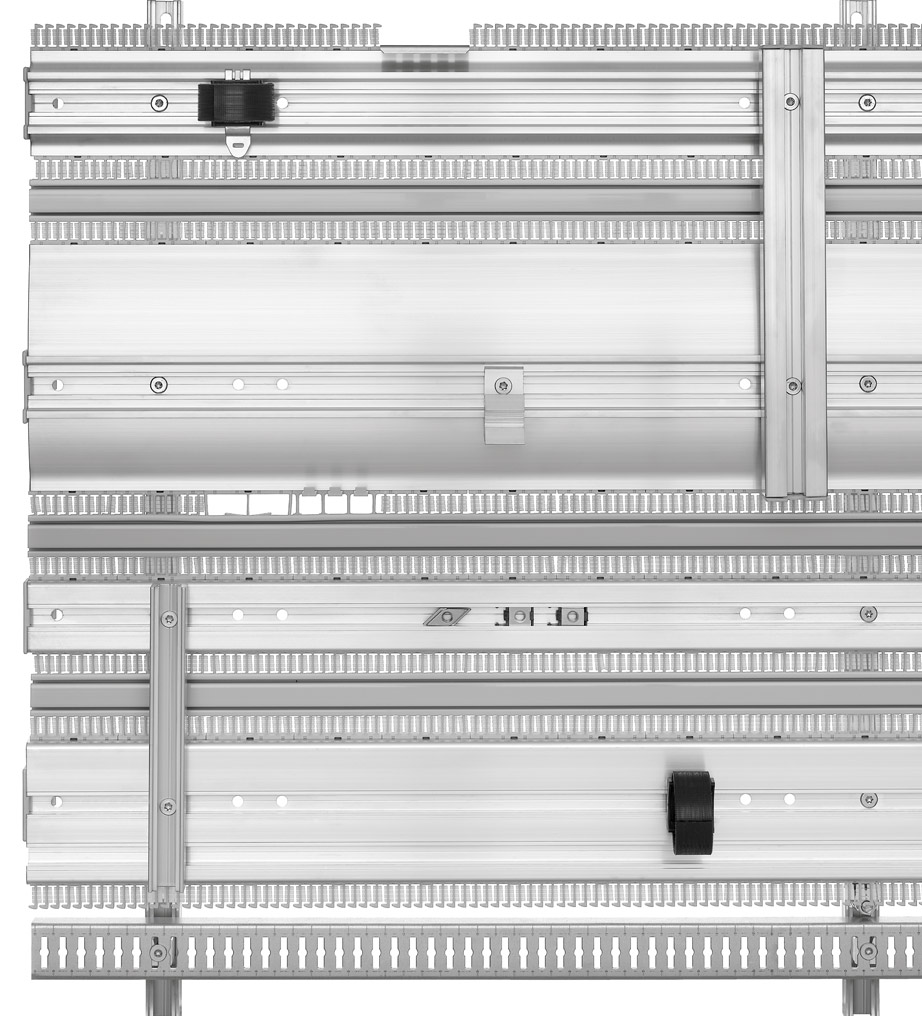 AirSTREAM Compact
Adapter rails (RG 35)
The adapter rail now has edge protection. This ensures double touch-protection, if cables are lying on the edge.
Edge protection for rails (KHS)
All rail profiles are supplied with matching edge protection. This protects the cores when wiring.
Mounting rails (RG 20)
Can be used very flexibly as a support rail or as a rail adapter.
EMC accessories
For securing shielded cables. The EMC accessory is used instead of a comb profile.
Comb variants
Combs can simply be released and replaced with a slot-head screwdriver. Different combs can be used depending on requirements.
EMC rail
The EMC rail serves as a support for shielded cables.
Slide nut variants
All bars are equipped with a slide nut channel to guarantee that components can be built over at every level. Various slide nuts allow use in numerous bar types depending on the design.
Hook and loop adapter
The use of a UL-certified Hook and loop adapter, allows time-saving and careful attachment of wires, cables and conduits. The variants can be attached to hat rail profiles or in slide nut channels.
Angle adapter
The angle adapter is used to align hat profiles on a slant e.g. when using clamps. The new structure allows the attachment of the angle adapter on all rail profiles.