2023

High Performing COMPACT Power Supplies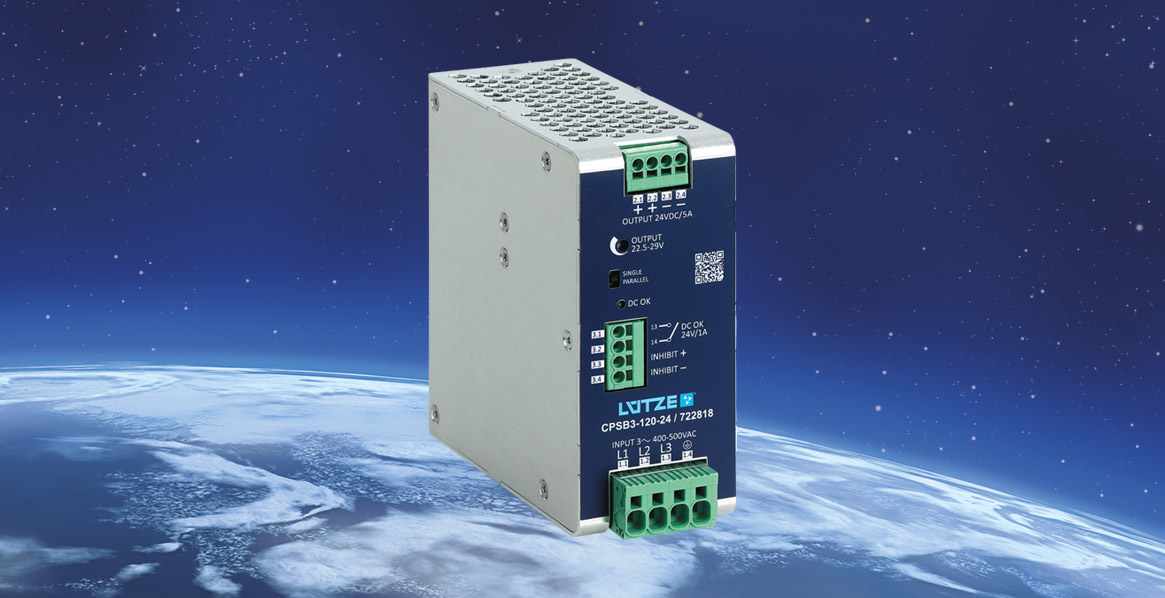 June 19, 2023
High Performing COMPACT Power Supplies
LUTZE is expanding its range of 3-phase Compact power supply series with two new units.
High Performing COMPACT Power Supplies
LUTZE is expanding its range of 3-phase Compact power supply series with two new units. Both units feature remote on/off capabilities while holding an excellent price-performance ratio: part number 722818 with 120 W (5 A), and part number 722820 with 240 W (10 A).
These reliable DC 24 V power supplies are equipped with an efficiency rating of over 93%, resulting in low power loss and low heat dissipation. The integrated Power-Boost function allows for higher peak loads to be energized for a short period of time. The two power supplies have a wide input range of AC 350-575 V and allow parallel operation with active load balancing. These power supplies are ideal for applications with limited cabinet space, given their small form factor and a housing width of only 55 mm.
The two 3-phase power supplies offer a significant improvement in service, as they are specifically optimized for easy installation and maintenance. Clearly labeled tool-free push-in terminals simplify set up procedures, and a user-friendly QR code located on the front plate of these DIN rail mountable power supplies provide easy access to relevant documentation. An advantage of the remote on/off function is the convenience to remotely switch the unit on and off, therefore significantly reducing energy consumption. Additionally, status indication via a status output relay allows for remote monitoring. The aluminum housing along with an IP20 rating protect these power supplies against environmental stresses. LUTZE Compact power supplies feature various national and global approvals, including UL 61010-1 and UL 61010-2-201, CE, and UKCA.
Press contact
LUTZE Inc.
13330 South Ridge Drive
Charlotte, North Carolina 28273
USA
info

(at)

lutze.com
Tel 704-504-0222
Fax 704-504-0223