2022

Flexible Single Pair Ethernet Cable for Stationary Applications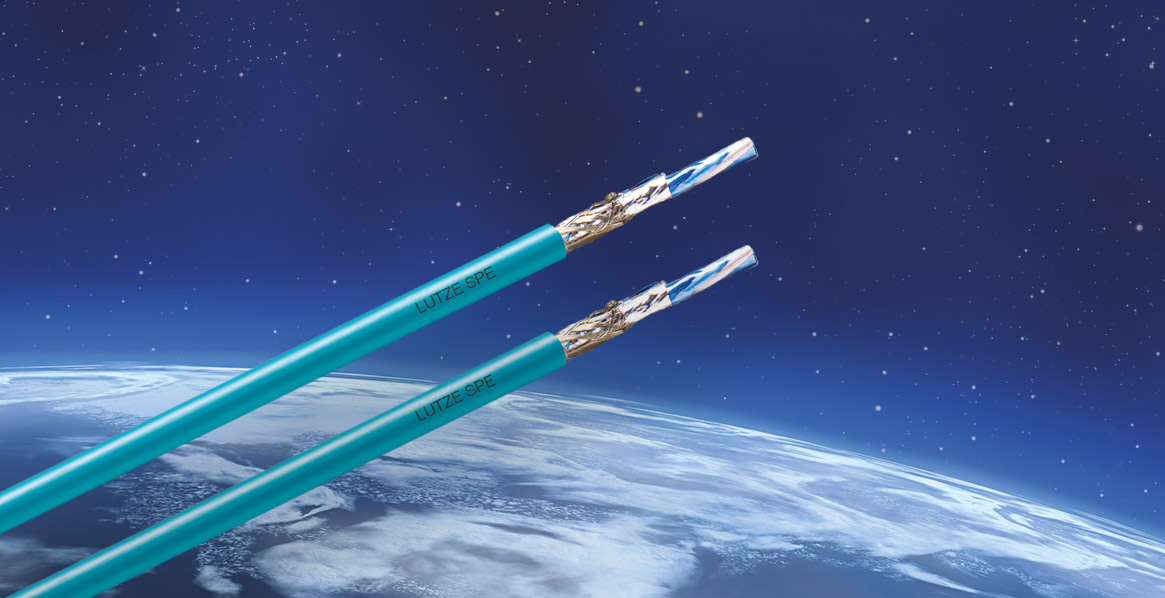 September 19, 2022
Flexible Single Pair Ethernet Cable for Stationary Applications
LUTZE is expanding its industrial Ethernet cable offering and introducing LUTZE Single Pair Ethernet (SPE) cable, providing industrial users standardized and cost-effective network connections in line with the new SPE standard. Single Pair Ethernet is a simple and cost-effective alternative to connecting individual sensors/actuators, due to reduced weight and space requirements, as well as reduced installation costs over traditional two and four pair Ethernet options.
LUTZE's new SPE cable (part # A1040295) contains up to 50% less material than the standard 2 pair Ethernet cable and up to 75% less than the standard 4 pair Ethernet. The cable's 22 AWG single pair construction allows for data rates of 1 Gbit/s 1000BASE-T1 up to 40m with Power over Data Line. PoDL allows SPE to simultaneously transfer data at Cat5e speeds and power over a single pair up to 50W, providing increased efficiency for weight and space savings.

The combination of foil and braid shield minimizes interference in data transmission areas with high noise levels. Additionally, the oil-resistant PVC jacket ensures long cable life in harsh environmental conditions. The UL 600V AWM and UL Type PLTC approvals allow for easy deployment in a wide variety of industrial applications.
Press contact
LUTZE Inc.
13330 South Ridge Drive
Charlotte, North Carolina 28273
USA
info

(at)

lutze.com
Tel 704-504-0222
Fax 704-504-0223