2020

LUTZE Introduces Two New Cat7 Ethernet Cables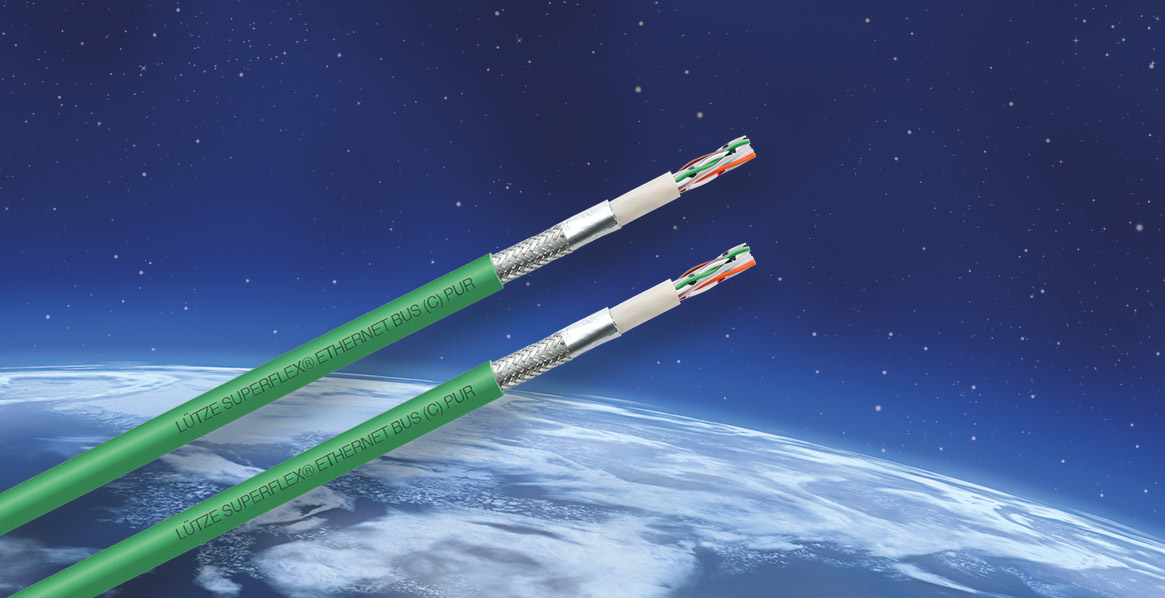 November 10, 2020
LUTZE Introduces Two New Cat7 Ethernet Cables
With teal jacket for stationary applications and green jacket for continuous motion applications.
LUTZE is introducing two new Cat7 industrial Ethernet cables; one intended for stationary applications (part# A1040300), and the other for continuous motion applications (part# 104404).

Cat7 Ethernet cables support transfer speeds of 10Gbps and frequencies up to 600 Mhz. Cat7 is backwards compatible which means it can service prior Cat5e, Cat6, and Cat6A standards all while "future-proofing" any upcoming network expansions. Cat7 has the strictest specifications for signal integrity, including shielding between individual pairs as well as an overall braided shield. LUTZE's new Cat7 Ethernet cables are designed to ensure network reliability in the harshest industrial environments.

LUTZE Ethernet cable #A1040300 is intended for stationary applications and carries multiple approvals, including CMR, CMX Outdoor, PLTC, and AWM 600V. These approvals allow this cable to be installed in a wide variety of applications. Designed with a rugged oil resistant teal PVC jacket, this cable is suitable for harsh industrial environments and operating conditions.

LUTZE SUPERFLEX® cable #104404 is intended for continuous motion installations and is rated up to 20 million flexing cycles. This cable is UL Listed Type CMX and is compatible with all major drag chain brands. The green PUR jacket is oil resistant, highly abrasion resistant and designed for harsh industrial environments.

With a wide a variety of cables, connectors and connectivity solutions, LUTZE is a complete solutions provider for industrial Ethernet applications. These cables complement LUTZE's already broad Ethernet cable and connectivity product solutions.
Press contact
LUTZE Inc.
13330 South Ridge Drive
Charlotte, North Carolina 28273
USA
info

(at)

lutze.com
Tel 704-504-0222
Fax 704-504-0223
Press download