2020

Cablefix® X Model with 22 Cable Entry Points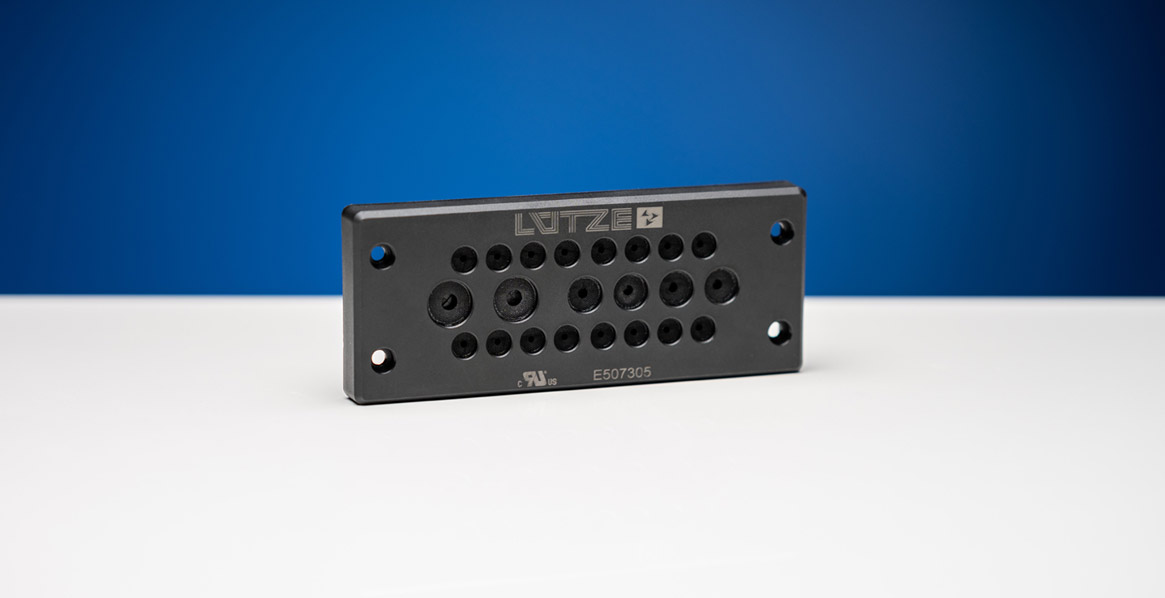 March 25, 2020
Cablefix® X Model with 22 Cable Entry Points
LUTZE Cablefix® X 22 introduces 3 seal sizes to accommodate a wider range of cable diameters.
LUTZE Inc has added a new 22 cable entry point model to the Cablefix® X product line (p/n 606554). The new Cablefix® X 22 frame provides an easy-to-use option for applications with a wide range of cable diameters and with 22 entry points is a great space saving alternative to traditional cable glands.
Cablefix® X 22's three seal sizes accommodate a range of cable diameters from 3 to 12.5 mm:
16 cables from 3.0 – 6.5 mm
4 cables from 5.0 – 9.2 mm
2 cables from 8.0 – 12.5 mm
All Cablefix® X frames achieve Type 4X, 12 and 13 and a protection class of IP65. Cables install easily by pushing the end through the front of the frame. The X membrane seals are closed by default, eliminating the need to plug unused entry points. Cablefix® X 22 joins the existing line up of frames with 12 (p/n 606550) and 23 (p/n 606551) entry points.
Press contact
LUTZE Inc.
13330 South Ridge Drive
Charlotte, North Carolina 28273
USA
info

(at)

lutze.com
Tel 704-504-0222
Fax 704-504-0223
Press download