LUTZE Introduces Teal Cat5e Ethernet Cable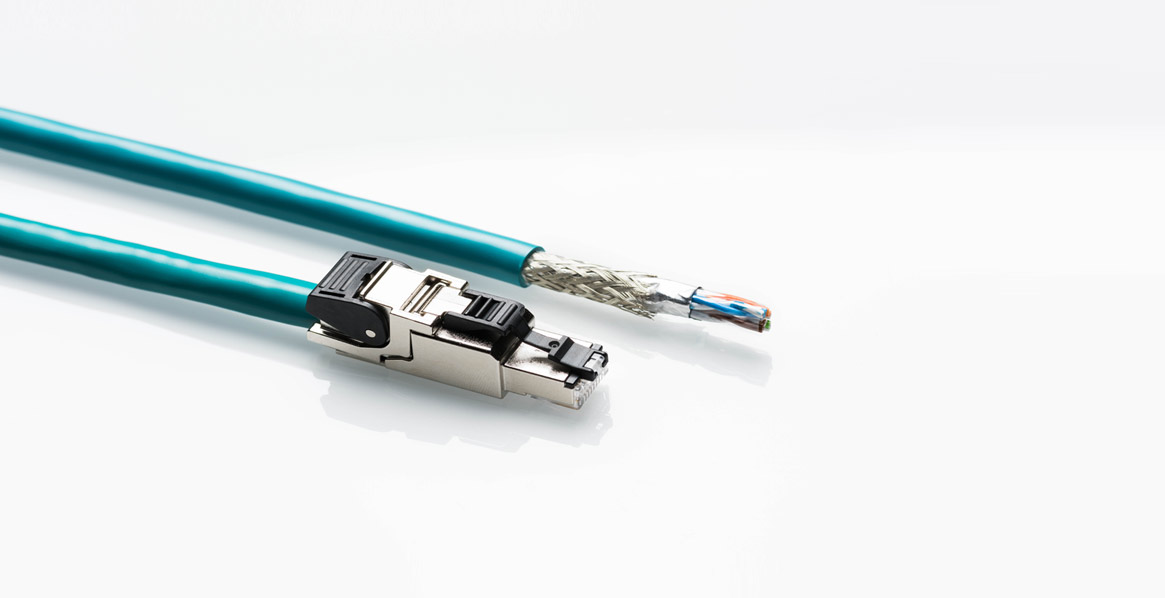 July 25, 2017
LUTZE Introduces Teal Cat5e Ethernet Cable
LUTZE's new flexible Cat5e AWM 600V Ethernet cable (part#104349) is engineered to protect your data from harmful interference ensuring uninterrupted data transmission and long term network reliability
Data transmission is critical for success in today's manufacturing environment. LUTZE's new flexible Cat5e AWM 600V Ethernet cable (part#104349) is engineered to protect your data from harmful interference ensuring uninterrupted data transmission and long term network reliability.
This new cable adds a teal colored, foil and braid shielded, 4-pair Cat5e offering to LUTZE's product line to better serve the automation market in the USA. Flexible copper stranding makes installation and routing easy and small OD makes field wiring IDC connectors simple.
Thanks to the AWM 600V rating, there is no need for internal wire separation in machinery and electrical panels. In addition, the PLTC listing means the cable can go directly into the power limited section of a cable tray. These features save material and labor costs for machine builders, panel shops, contractors, maintenance, or anyone installing Ethernet cable in an industrial application.
UL AWM 2570 600V external use allows for installation alongside 600V power cables in accordance with NFPA 79 and UL508A, Clause 29.5.1A
UL listed Type CMG allows for installation in cable trays per NEC article 800
UL listed Type PLTC allows for installation in cable trays per NEC article 725
Further specifications:
Cat5e #104349, AWM 600V, PLTC
Stranding: 22/7 stranding and smaller OD for flexibility where easy routing is a requirement
Shielding: 100% Foil + 85% Braid
Jacket: Teal PVC (RAL 5021)
Max. Speed:1 Gigabit/second
Bandwidth: 100 MHz per Cat5e
Application: Most industrial Ethernet applications, where up to 1Gb/s speed is needed and flexibility or ease of routing is a primary consideration.
Press contact
LUTZE Inc.
13330 South Ridge Drive
Charlotte, North Carolina 28273
USA
info

(at)

lutze.com
Tel 704-504-0222
Fax 704-504-0223
Press download