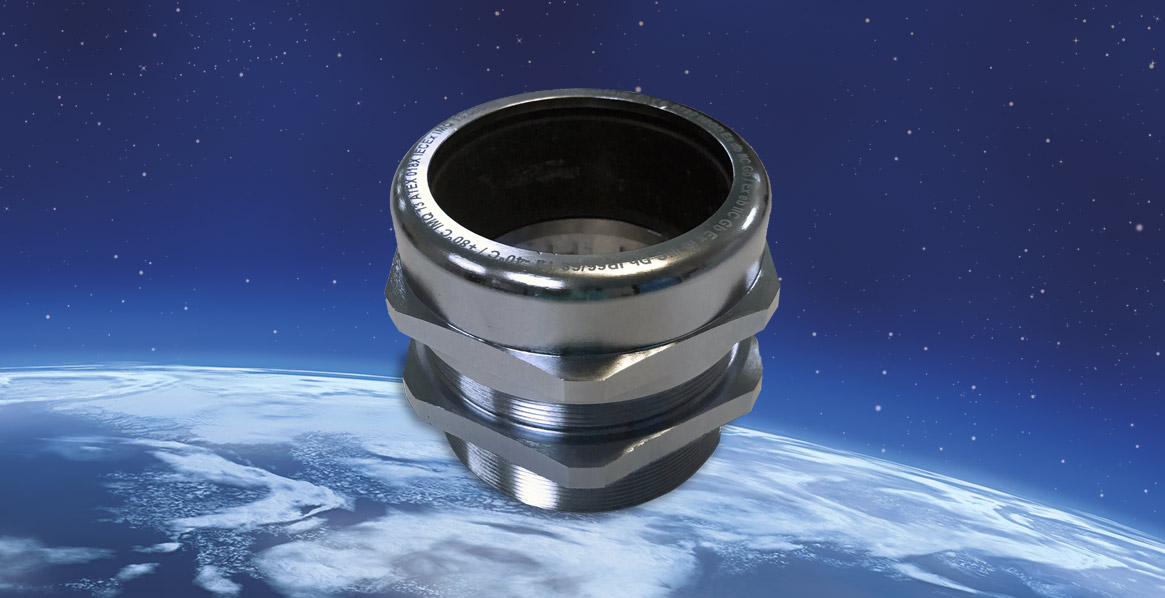 June 20, 2017
Large EMC Fittings
LUTZE offers large diameter EMC fittings for cables up to 500MCM.
LUTZE Inc. expands its industrial cable fitting offering and introduces large diameter EMC (Electro Magnetic Compatibility) fittings to include sizes for large diameter cables up to 500MCM (75mm OD).
These NPT and metric thread fittings provide effective strain relief and 360° shield termination. They use the same clamp style shield termination method as our smaller EMC fittings for best contact with the shield. They are designed to make terminating large drive cables quick and easy, and are a perfect complement to LUTZE DRIVEFLEX® VFD cables.
LUTZE's new EMC fittings feature wide sealing and clamping ranges as well as a temperature range of -40°C-+80°C suitable for various industrial applications.