Control cabinet heat analysis for everyone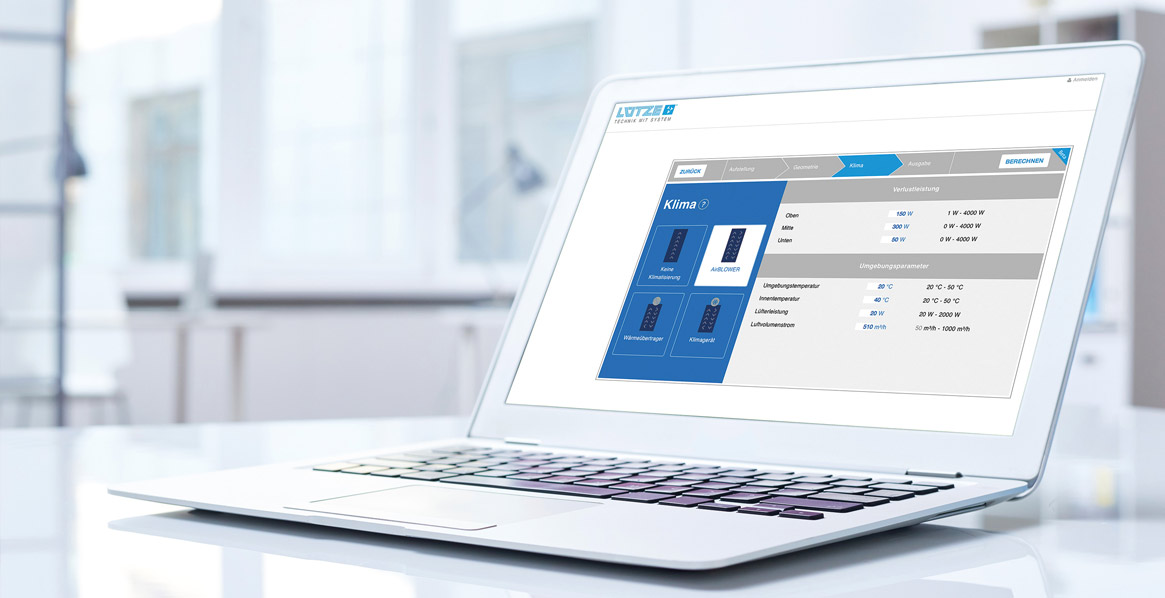 April 25, 2016
Control cabinet heat analysis for everyone
AirTemp configurator
LÜTZE enables an analysis of the heat build-up and distribution in the control cabinet with its web-based AirTEMP configurator. The AirTEMP configurator can be used free-of-charge and is available to all cabinet engineers.
The AirTEMP configurator by LÜTZE allows a differentiated thermodynamic analysis of a control cabinet with mounting plate or AirSTREAM wiring system: the different temperature and temperature layers that can develop in a control cabinet can be determined quickly and easily The AirTEMP configurator works by splitting the control cabinet into three virtual zones. The precise temperature for each of these three zones is calculated precisely. Also, it allows a simulation of the effect of cooling options such as the AirBLOWER, AirBLADES or even an air conditioning unit.
All the user needs to do is enter the key data of his control cabinet and the loss outputs of the installed devices. AirTEMP calculates everything else from this.
Practical tests confirm the results and model assumptions of the AirTEMP tool. In addition to LÜTZE's own research and development department, scientific participation also made a contribution to the development of the LÜTZE AirTEMP application.
Number of characters: 1,263
Press contact
Wolfram Hofelich
Friedrich Lütze GmbH
Bruckwiesenstr. 17-19
71384 Weinstadt, Germany
info

(at)

luetze.de
Tel +49 7151 6053-0
Fax +49 7151 6053-277
Press download