Intelligent monitoring of 48 Volt load circuits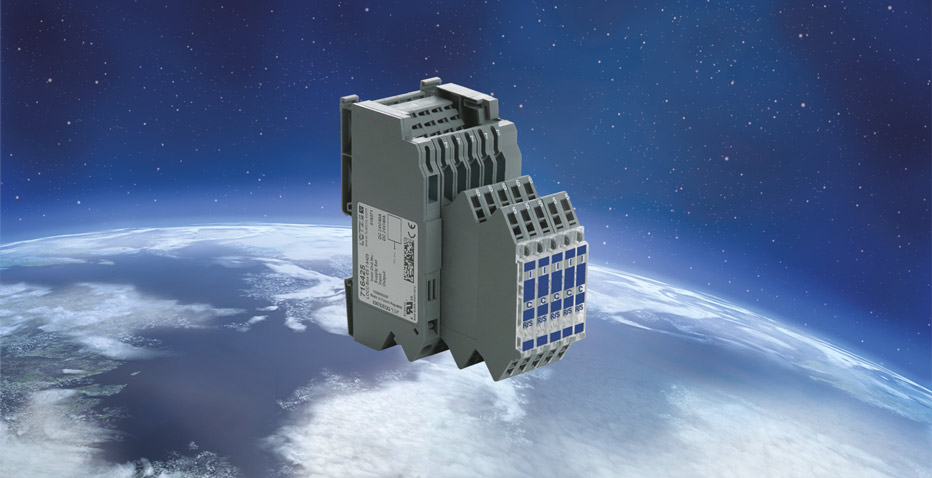 November 12, 2014
Intelligent monitoring of 48 Volt load circuits
LOCC-Box 48 V / Part-No. 716406
LÜTZE Weinstadt, has expanded its family of programmable LOCC-Box load monitors to include a new variant with DC 48 V.
The new LÜTZE LOCC-Box load monitor offers protection, monitoring and analysis of DC 48V load circuits. Overloads and short-circuits are quickly recognised and the respective circuit is shut down. The error is saved and is therefore already known when switched on again. The current range of the new LÜTZE load monitor is set via a switch from 1 to maximum 6A in steps of 1A. In terms of the characteristic, it is possible to select between five different modes: fast, medium, time-lag, time-lag_1, time-lag_2 to time-lag_3. LEDs indicate 'operation' and 'malfunction' and also the status of the circuit with '90% load' or '100% load'.
The detected faults can be issued as single or collective faults. In addition to manual activation and shutdown, remote switching is also possible. All settings on the LOCC-Box load monitor can be fixed to prevent manipulation. The LÜTZE load monitor not only satisfies the UL approval 508, but also the standards of the flammability categories UL-94-V0 and NFF I2, F2.
The slim width of just 8.1 mm means very little space is required in the control cabinet even with a multi-channel configuration. The new LÜTZE DC 48V current monitor can be used in telecommunication systems and special machinery applications.
Number of characters: 1,443
Press contact
Wolfram Hofelich
Friedrich Lütze GmbH
Bruckwiesenstr. 17-19
71384 Weinstadt, Germany
info

(at)

luetze.de
Tel +49 7151 6053-0
Fax +49 7151 6053-277
Press download