Clever performance enhancement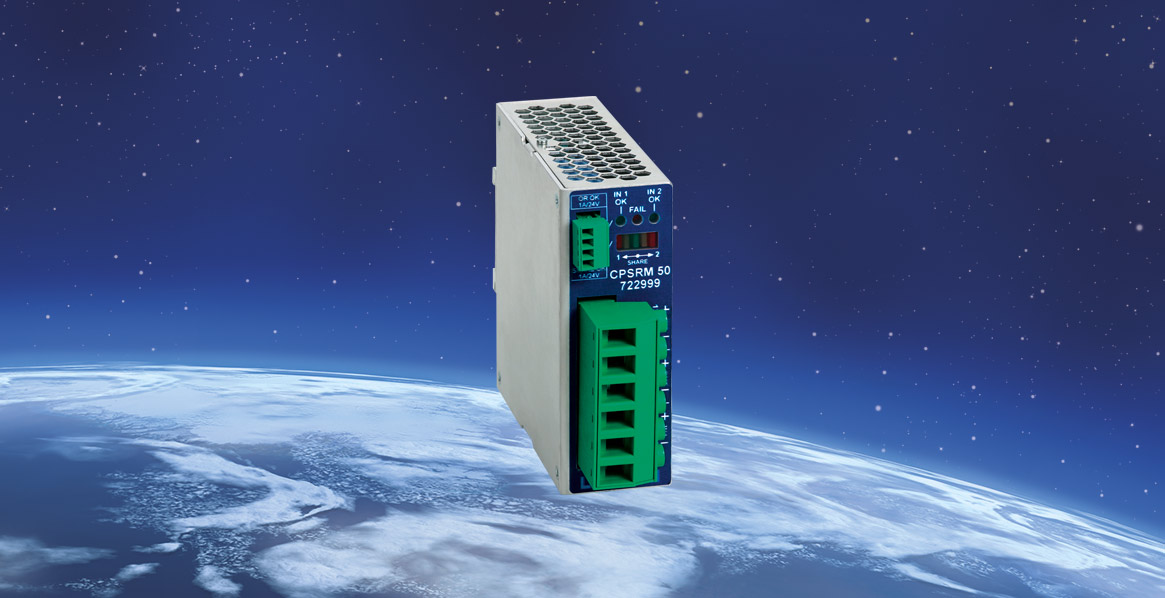 February 18, 2014
Clever performance enhancement
Redundant Management Module 50 A / Part-No. 722999
LÜTZE has added a new 50 ampere redundant management module to its Compact Power-Supplies range. The main benefit is the very wide supply voltage range from DC 12 to DC 85 volt.
Many power supply systems are designed as redundant. At least one additional power supply also runs in parallel. This not only ensures performance in the event of voltage drops, but also enhances the performance in normal mode.
The new 50 A redundant module from LÜTZE provides the required electronic management support for intelligent power distribution. The new LÜTZE module has two inputs to which two power supplies can be connected respectively. This means that the switch mode power supplies can be securely decoupled from each other and combined with different output voltages and output currents. This means that different output classes in a voltage range of DC 12 to DC 85 volt can be configured at a maximum power consumption of 50 ampere.
The status of both inputs and any redundancy errors are signaled via LED displays. In addition to the LED displays, the LÜTZE redundant module also has relay contacts.
The LÜTZE redundant module work with very little loss: The voltage drop at the output is maximum 200 mV. The losses are less than 6 watt at an output current of maximum 300 amperes (inrush current).. Due to its very compact design, with a width of just 40 mm, the LÜTZE redundant module is easy to install in every control cabinet on the din rail profile (TS 35).
The LÜTZE redundant management module can be used in industrial automation applications to supply control units and automation components.
Number of characters: 1,675
Press contact
Wolfram Hofelich
Friedrich Lütze GmbH
Bruckwiesenstr. 17-19
71384 Weinstadt, Germany
info

(at)

luetze.de
Tel +49 7151 6053-0
Fax +49 7151 6053-277
Press download