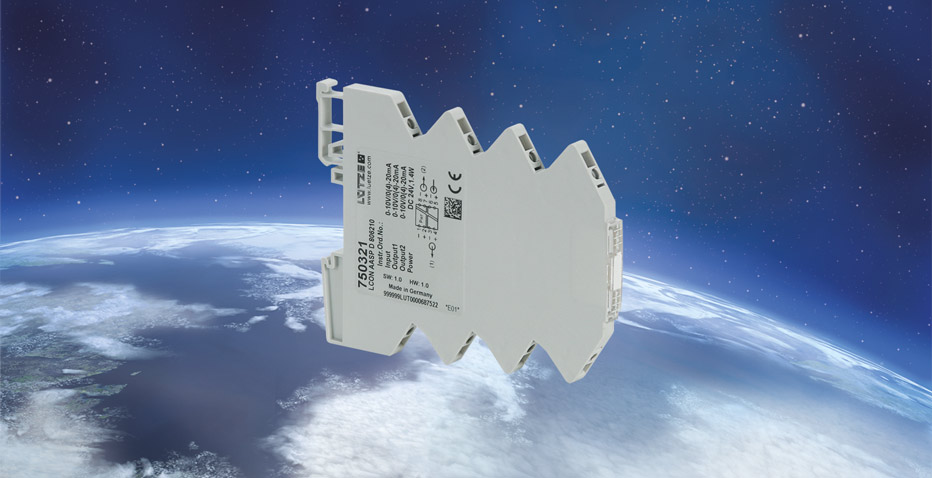 August 14, 2012
Make Two out of One
Microcompact signal converter Part-No. 750321, 751321
The interface specialist LÜTZE in Weinstadt introduces a new signal converter, which as a "splitter" separates one input signal into two output channels independent of each other.
The new LÜTZE signal converter from the microcompact series operates at a nominal voltage of DC 24 V. The signals can be freely configured on the input side as well as on both outputs within the ranges of 0-10 V, 0-20 mA and from 4-20 mA. A special feature of the new "splitter" is a 4-way isolation with an isolation voltage of 2.5 kV. The width is just 6.2 mm.
The LÜTZE signal converter, particularly with the Class1Div2 certification, is suited to flow measurement in process engineering, in the chemical and food industry and also for energy supplier applications. LÜTZE offers the microcompact signal converter with either screw or spring balancer connection. Both versions are simply slotted on via DIN rail mounting (TS 35).
Number of characters: 982
Press contact
Wolfram Hofelich
Friedrich Lütze GmbH
Bruckwiesenstr. 17-19
71384 Weinstadt, Germany
info

(at)

luetze.de
Tel +49 7151 6053-0
Fax +49 7151 6053-277
Press download