Gentlemen, Start Your Engines!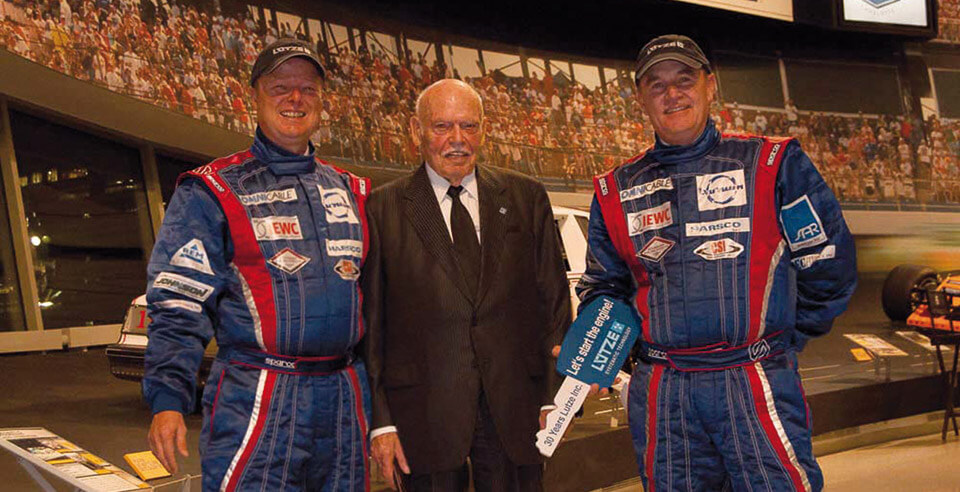 October 29, 2012
Gentlemen, Start Your Engines!
LUTZE Inc, USA celebrate their 30 year Anniversary with much success in the past and big plans for the future.
The theme of the evening was "Start your motors and accelerate into the future" as Lutze Inc celebrated their 30th anniversary at the NASCAR Hall of Fame in Charlotte, North Carolina, USA.
In his speech Chief Executive Officer Udo Luetze acknowledged the past accomplishments and thanked all the business partners, customers and employees for the vast success. With the descriptive words "Gentlemen, start your engines!", he provided Lutze Inc with the symbolic "key" to ignite the future expansion of the Group's USA-based company.
In the past few years Lutze Inc has become the second largest member of the Lutze International Group, after the German counterpart. Continuous emphasis on the basic idea of "We ship on time all the time, we ship all the products and the rights products" has proven to be successful for Lutze Inc in the North American Market.
Be it industrial wire and cable, components for factory automation or products for railway transportation, Lutze Inc provides innovative and modern solutions valued by many in different industries. "The development of the last 30 years was not only a business challenge, but also required the continuous efforts of our customer-focused employees who strive to improve themselves day after day", explained Juergen Seybold, President of Lutze Inc.
Number of characters: 1,442
Press contact
Wolfram Hofelich
Friedrich Lütze GmbH
Bruckwiesenstr. 17-19
71384 Weinstadt, Germany
info

(at)

luetze.de
Tel +49 7151 6053-0
Fax +49 7151 6053-277
Press download